Sherpa Contract Highlights
Access budgeting tools and services that include business process consulting, software implementation reporting and publishing, and ERP integration.
Out-of-the box features to meet the unique needs of state and local government.
Easy-to-use software that enables your users to be up and running with minimal training or technical knowledge.
Partner with a highly experienced team with an average of 19 years of public sector budgeting technology experience.
Through this contracting vehicle, you have the flexibility to supercharge your digitization efforts by contracting one or a combination of purpose-built, cloud solutions for procurement (Bonfire), budgeting (Questica or Sherpa), permits (OpenCounter), payments (CityBase), and grant management (eCivis).
Download this contract confirmation letter to secure written documentation of the Master Agreement and Contract # for your files, as well as additional information about the contract, utilization eligibility, and how to receive answers to any additional questions you may have.
Who is Sherpa?
At Sherpa, we provide a comprehensive public sector budgeting solution, combining business process consulting and flexible software to produce breakthrough results.
Our budgeting software and consulting services are built for large enterprise clients in the US and Canada, allowing governments and educational institutions to create a truly collaborative budget to support their strategic vision.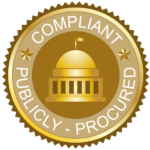 ---
Contract#:
COG-2139C
Lead Agency:
CCOG
Current Term:
01.01.2023 – 12.31.2026
Renewable Through:
12.31.2027
How Do I Get Started?
If you are not yet a part of the Equalis Group family, Become a Member today to access our entire portfolio of contracts. We promise there are never any costs, hidden fees, gimmicks, or volume commitments.
Accessing this publicly procured contract vehicle is easy and hassle-free. Please reach out to your Member Engagement Resource or quickly send the Contract Interest Form at the top of this page.
Save Time, Save Money & Stay Legal with Equalis Group.