CORE Construction Disaster Recovery Job Order Contract Highlights
Disaster Recovery Job Order Contracting (JOC) services provide swift and precise assistance in rehabilitating schools and communities that have been impacted by disaster.
A simplified and cost-efficient contract vehicle that allows Equalis Group members to legally forego costly and time-consuming procurement processes, especially when time is critical after a disaster has impacted the structural integrity and operational fitness of member buildings.
CORE is a knowledgeable, experienced, and compassionate partner that prioritizes the safety, quality, and reliability of the buildings in
your communities.
Download this contract confirmation letter to secure written documentation of the Master Agreement and Contract # for your files, as well as additional information about the contract, utilization eligibility, and how to receive answers to any additional questions you may have.
Who is CORE® Construction?
CORE is a family-owned construction company founded in 1937 whose primary mission is to earn the trust of its Employees, Building Partners, and Clients. CORE has grown from a small masonry company in Illinois to a national general contractor with over twenty regional offices.
With over 5,200 homes restored in the U.S. and the Caribbean, CORE's Disaster Recovery Division has extensive experience with FEMA-funded contracts (residential recovery contracts, GOHSEP-approved projects, CDBG-funded projects, etc.) CORE understands the complex logistics and time sensitivity that goes into these unique projects.
With each project CORE undertakes, they offer you the resources of over 1,500 employees and a bonding capacity of over $1.25 billion. CORE defines success by meeting or exceeding Client expectations. CORE is committed to completing projects on time, within budget, and with the highest quality construction.
CORE utilizes three central areas of focus to provide thorough and effective disaster recovery and help communities get back on their feet.
COMMUNITY
Disaster Recovery is not about fixing buildings, it's about helping people. As members of the communities we work in, we understand the necessity of empathy in the support we provide. When we repair homes and buildings, we are repairing a community.
SAFETY
Our first priority is to build safe, quality, and reliable places for people to live and work. Especially in moments of crisis, we strive to create a safe place for people and for their belongings as we aid in the restoration of a building.
URGENCY
It is important that we are swift and precise in our assistance. Time is everything when you are working to secure the safety and living conditions of families after a disaster. The continuation of education is critical in times of crisis, and CORE is experienced in constructing in occupied campuses, restoring a facility while learning continues.
Learn more about disastery recovery on the CORE website.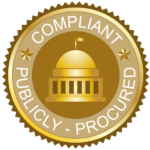 ---
Contract#:
R10-1110A
Lead Agency:
Region 10 ESC
Contract Term:
01.01.2021 – 12.31.2023
Renewable Through:
12.31.2027
How Do I Get Started?
Once you Become a Member of Equalis Group, you have access to our entire portfolio of contracts.
To get started with CORE Construction, or for questions regarding products and pricing, please contact:
Dave Wilson, National Director of Job Order Contracting
CORE Construction
Cell: 214.684.9320
Email: davewilson@coreconstruction.com
Note: Reference contract #R10-1110A to ensure that you receive the full benefit of Equalis Group's contract pricing and terms.