Facilities & MRO Contracts
Equalis Group provides a full range of Facilities & MRO contracts to enable you to purchase the facilities products and services you need from the supplier you choose. Our Facilities & MRO contract portfolio consists of more than 90 contracts awarded to a combination of national and regional suppliers plus more than 40 Job Order Contracting (JOC) awards at the state level across the country.
Our entire contract portfolio is immediately available for members to purchase the products and services they need without having to conduct their own bid or RFP process. Not a member yet? Joining Equalis takes less than five minutes and there are no costs, dues, or obligations.
Equalis Group is a cooperative purchasing organization that provides contracts competitively solicited by public agencies (Lead Agencies) for a wide array of products and services. Our Master Agreements are established through rigorous and transparent competitive solicitations conducted in accordance with public procurement guidelines and Uniform Guidance to ensure our members stay in compliance.
Save Time. Save Money. Stay Legal.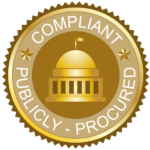 A Few Of Our 135+ Facilities, MRO & JOC Contracts

Questions About Equalis Group Facilities & MRO Contracts?
Quickly submit the form here and a Member Engagement Representative will assist you shortly.
Save Time, Save Money & Stay Legal with Equalis Group.

5550 Granite Pkwy.
Ste 298
Plano, TX 75024