F.H. Paschen Contract Highlights
Diverse Capability – F.H. Paschen has the ability to complete a wide range of projects including building renovations, abatement, maintenance shop upgrades, security upgrades, landscaping, roof replacements, track and pavement replacement, athletic fields, playgrounds, electrical, pool renovations, parking lots, painting, and more.
Speed – 75-80% quicker project completion when compared to other contracting methods.
Competitive Pricing – recognized savings on upfront costs and change orders.
Quality Service – F.H. Paschen uses a 3-phase program modeled after US Army Corps of Engineers that includes preliminary, follow-up, and final inspections for each definable feature of work.
Technology – three dimensional virtual models for MEP coordination, 4D construction simulations, and field verification.
Safety – a comprehensive safety program led by full-time safety professionals and adhered to by all F.H. Paschen project teams.
Critical Supporting Documentation
Download this contract confirmation letter to secure written documentation of the solicitation and awarded contract, the Contract # for your files, utilization eligibility, and how to receive answers to any additional questions you may have.
Share The Member Kit With Your Procurement Team
Facilitate your procurement and compliance team's review and approval of this cooperative contract by providing them this Member Kit. The Member Kit contains: i) an overview of Equalis Group and how our Lead Agencies procure contracts, ii) the contract confirmation letter, iii) an overview of the awarded supplier and the products and services available through this contract, and iv) commonly asked questions about Equalis Group membership and how to access any of our publicly procured, competitively solicited contracts.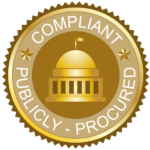 ---
Contract#:
EQ-101519-02B
Lead Agency:
Region 10 ESC
Current Term:
01.01.2020 – 12.31.2024
Renewable Through:
12.31.2024
Who is F.H. Paschen?
F.H. Paschen operates as a General Contractor and Construction Manager with a family history in construction for over 100 years. F.H. Paschen is one the largest and most experienced Indefinite Quantity Construction Contractors (IQCC) /Job Order Contracting (JOC) Contractors in the nation. Our staff has the expertise to complete projects in the educational, healthcare, municipal, recreation, aviation, transportation, and industrial sectors.
Projects typically completed under JOC include:
Repair and Renovations
Design-Build
Emergency Work
Fast-Track Projects
Summer Critical School Projects
ADA Upgrades
Infrastructure Work
LEED Improvements
Parks & Playgrounds
Civil Utilities
Interior Buildouts
Building Additions
Mechanical Upgrades
Remediation Work
Roadwork
How Do I Get Started?
If you are not yet a part of the Equalis Group family, Become a Member today to access our entire portfolio of contracts. We promise there are never any costs, hidden fees, gimmicks, or volume commitments.
Accessing this publicly procured contract vehicle is easy and hassle-free. Please reach out to your Member Engagement Resource or quickly send the Contract Interest Form at the top of this page.
Save Time, Save Money & Stay Legal with Equalis Group.