FieldTurf Contract Highlights
FieldTurf offers a portfolio of sports surface solutions including indoor court flooring, running track surfacing, and artificial field turf with multiple system and infill presentations, as well as greenscapes, installation & maintenance services, track & field equipment, batting cages, football goal posts, and soccer goals.
An average discount of 9% on FieldTurf and Beynon sports surfaces.
Durable, high performance products designed to maximize athletes' safety and minimize injuries.
An experienced team of professional project administrators and on-site construction managers that will support and oversee each project from start to finish.
Download this contract confirmation letter to secure written documentation of the Master Agreement and Contract # for your files, as well as additional information about the contract, utilization eligibility, and how to receive answers to any additional questions you may have.
Who is FieldTurf?
FieldTurf, a Tarkett Sports Company, is the global leader in innovative and sustainable solutions for flooring and sports surfaces. FieldTurf is changing the game for athletes around the world though a wide range of  surfacing and flooring products, including synthetic turf, athletic tracks, vinyl, linoleum, carpet, rubber, wood, and laminate.
FieldTurf is more than just a turf company; it is the pioneer of today's most advanced artificial turf and the innovator of tomorrow's cutting-edge sports surfaces. Athletes competing on FieldTurf artificial turf surfaces have experienced fewer incidences of muscle strains/tears, concussions, ligament tears, and high ankle sprains, as well as a reduction in time lost to short-term and long-term sports-related injuries.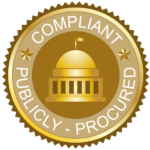 ---
Contract#:
2020.05.02
Lead Agency:
CCOG
Current Term:
09.01.2020 – 08.31.2025
Renewable Through:
08.31.2025
How Do I Get Started?
If you are not yet a part of the Equalis Group family, Become a Member today to access our entire portfolio of contracts. We promise there are never any costs, hidden fees, gimmicks, or volume commitments.
Accessing this publicly procured contract vehicle is easy and hassle-free. Please reach out to your Member Engagement Resource or quickly send the Contract Interest Form at the top of this page.
Save Time, Save Money & Stay Legal with Equalis Group.