Learn-It Systems Contract Highlights
Learn It has extensive experience overseeing large-scale public, charter, and non-public school programs nationally, serving hundreds of students in a single district.
In an effort to build a true partnership, Learn It always collaborates with the district and schools in order to build a program that meets the needs of the student and school.
Learn It's instructional programs are based on peer-reviewed research in differentiated instruction and are designed to address each student's academic skills gaps.
Learn It can provide Academic Counselors who work with the student, parent, and teacher to identify barriers that may be impacting student learning.
Learn It's Professional Development services and activities are designed to give teachers and school leaders the knowledge, tools, and resources they need to increase student academic achievement as well as more effectively serve ELLs, students with disabilities, as well as other student sub-populations.
Download this contract confirmation letter to secure written documentation of the Master Agreement and Contract # for your files, as well as additional information about the contract, utilization eligibility, and how to receive answers to any additional questions you may have.
Who is Learn-It Systems?
Since 2008, Learn-It Systems, a Maryland-based Limited Liability Company, has delivered standout research-based programs to more than 200 educational organizations, districts, and public and private, non-public schools across the country. Learn It programs are designed to specifically deliver targeted, customized programs for schools that qualify for Title IA, IIA, IIIA, and IVA funds.
Learn It employs nearly 5,000 personnel nationwide and has a dedicated team of management personnel who oversee Learn It's Academic Services division. This division is comprised of a seasoned team of teachers and academic program administrators with experience creating customized academic programs that meet the unique needs of each student.  Every year, this division supports programs for thousands of students, teachers, and families throughout the country.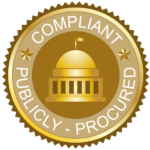 ---
Contract#:
R10-1152C
Lead Agency:
Region 10 ESC
Current Term:
05.01.2023 – 04.30.2026
Renewable Through:
04.30.2028
How Do I Get Started?
If you are not yet a part of the Equalis Group family, Become a Member today to access our entire portfolio of contracts. We promise there are never any costs, hidden fees, gimmicks, or volume commitments.
Accessing this publicly procured contract vehicle is easy and hassle-free. Please reach out to your Member Engagement Resource or quickly send the Contract Interest Form at the top of this page.
Save Time, Save Money & Stay Legal with Equalis Group.