Marsden Services Contract Highlights
Complete Line of Janitorial & Related Services – office and general cleaning, carpet and hard floor maintenance, preventive maintenance and cleaning, special services such as pressure washing and event cleanup, recycling, tile and grout restoration, window cleaning, lab and medical cleaning, and more.
A Full Disclosure Pricing Model – line item pricing and detailed listing of services provided.
Contract & Staffing Flexibility – union, living wage, and/or non-union staffing as required.
Consistency – a proven process to identify, hire, train, onboard, and manage the right employees to achieve consistent service delivery and low turnover.
Proven Implementation Process – dedicated team of implementation specialists and a commitment to retain existing cleaners as requested by the customer.
Innovative & Effective Quality Controls – custom-designed software technology to track and manage cleans, inspections, and problem resolution. Customers have full access to these tools and can therefore monitor cleaning services in real time.
Download this contract confirmation letter to secure written documentation of the Master Agreement and Contract # for your files, as well as additional information about the contract, utilization eligibility, and how to receive answers to any additional questions you may have.
Who is Marsden Services?
Composed of several operating companies, Marsden is one of the largest privately-owned facility service providers in the United States.
Marsden provides clients with a unique combination of national strength and local presence. Marsden is a multistate company that services thousands of clients from coast to coast. Despite our size, our focus is on the local markets in which we have office locations. Each office is invested in its community and local clients, providing personalized service. Our local teams leverage our resources as a large organization, including staff, technology, equipment, supplies, information, industry experts, and finances, to better serve their neighboring clients. Through our combined national and local operations, we provide our clients with the strength of a large corporation with the individualized care of a small business.
Who is Scioto Services?
Scioto Services is a Marsden Services company. Marsden is a full spectrum facility services provider, offering janitorial, security, building maintenance, and specialty property services throughout the United States. Through Scioto Services' combined national support and local operations, we provide our clients with the strength of a large corporation with the individualized care of a small business.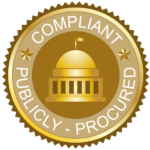 ---
Contract#:
JS-1010
Lead Agency:
CCOG
Current Term:
09.01.2014 – 08.31.2025
Renewable Through:
08.31.2025
Read a full summary of the public sector procurement process guidelines followed:
How Do I Get Started?
If you are not yet a part of the Equalis Group family, Become a Member today to access our entire portfolio of contracts. We promise there are never any costs, hidden fees, gimmicks, or volume commitments.
Accessing this publicly procured contract vehicle is easy and hassle-free. Please reach out to your Member Engagement Resource and let us help you achieve your procurement goals today.
Save Time, Save Money & Stay Legal with Equalis Group.