Download this contract confirmation letter to secure written documentation of the Master Agreement and Contract # for your files, as well as additional information about the contract, utilization eligibility, and how to receive answers to any additional questions you may have.
Who is Maxi-Aids?
Maxi-Aids is your one source for thousands of products specifically designed to assist the bling, visually impaired, deaf, hard of hearing, seniors, mobility challenged & home health care while promoting a healthy, active and independent lifestyle. We [Maxi-Aids] have the largest selection of products and offer prime benefits such as low prices, expert customer service & fast delivery. Shop MaxiAids products for home health care and helpful products for the kitchen and home.
Maxi-Aids specializes in low vision products and solutions for the Blind and Visually Impaired, those with Low Vision, the Deaf, Hard of Hearing, Disabled, Seniors (Elderly), Children, and the Special Needs of those with Medical Conditions. Our goal is to bring you the best products available, including the latest innovations to help you live every day to the fullest! From handheld, stand and electronic magnifiers for those with low vision to talking watches for the blind… from amplified telephones for the hard of hearing to vibrating alarms for the deaf… from blood glucose monitors for diabetics to wheelchairs and walkers for those with mobility challenges… whatever your needs, MaxiAids has you covered.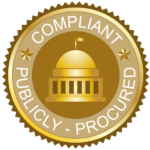 ---
Contract#:
EQ-052920-04A
Lead Agency:
Region 10 ESC
Contract Term:
09.01.2020 – 08.31.2023
Renewable Through:
08.31.2027
How Do I Get Started?
If you are not yet a part of the Equalis Group family, Become a Member today to access our entire portfolio of contracts. We promise there are never any costs, hidden fees, gimmicks, or volume commitments.
Accessing this publicly procured contract vehicle is easy and hassle-free. Please reach out to your Member Engagement Resource and let us help you achieve your procurement goals today.
Save Time, Save Money & Stay Legal with Equalis Group.