Mentor Media PPE Contract Highlights
Market Competitive Pricing – Responding to the fluid conditions and increasing demand for PPE, Mentor Media USA is committed to providing value to Equalis Group members, especially with high-volume bulk orders via our PPE Contract.
Flexible Payment Terms – All purchases made under the Equalis Group PPE contract through Mentor Media USA are eligible for Net 30 payment terms and will arrive FOB in Texas.
Differentiated Approach to Sourcing – Offices in 20 countries allow Mentor Media/Elanders Group the ability to source globally and provide direct fulfillment, supply chain, and packaging services to meet the needs of our members.
Supply Chain Expert – Mentor Media USA leans on its extensive operational experience as a supply chain and fulfillment partner, and is well positioned to meet Equalis Group member demand for PPE.
Broad-Spectrum PPE Coverage – A comprehensive portfolio of PPE products are available for purchase, including surgical/N95/KN95 masks, face shields, hand sanitizers in a variety of sizes, nitrile gloves, protective coveralls, isolation gowns, and disinfectant wipes/sprays.
Download this contract confirmation letter to secure written documentation of the Master Agreement and Contract # for your files, as well as additional information about the contract, utilization eligibility, and how to receive answers to any additional questions you may have.
Who is Mentor Media?
Founded in 2008, Mentor Media USA Supply Chain, a member of the Elanders Group, is a leading supply chain management solutions provider. Mentor Media USA Supply chain remains committed to providing a seamless experience, delivering quality PPE to end-users without delay or failure. Mentor Media USA is well positioned to be a viable procurement solution for PPE and is currently expanding capabilities to provide more coverage as market demand increases. Mentor Media USA Supply Chain is a vetted and approved PPE vendor for the State of Texas.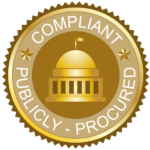 ---
Contract#:
EQ-072020-01B
Lead Agency:
Region 10 ESC
Contract Term:
09.01.2020 – 08.31.2023
Renewable Through:
08.31.2027
How Do I Get Started?
If you are not yet a part of the Equalis Group family, Become a Member today to access our entire portfolio of contracts. We promise there are never any costs, hidden fees, gimmicks, or volume commitments.
Accessing this publicly procured contract vehicle is easy and hassle-free. Please reach out to your Member Engagement Resource and let us help you achieve your procurement goals today.
Save Time, Save Money & Stay Legal with Equalis Group.