Mohawk Lifts Contract Highlights
High quality, made in America automotive lifts designed to last a lifetime.
A nationally available cooperative purchasing contract that provides a legal and compliant exemption to the automotive lift bid/request for proposals (RFP) process.
Offering significant savings with additional discounts available for larger volume purchases.
Access to a wide range of lift types and capacities from 10,000 to 240,000 lbs.
Since 1981 Mohawk has manufactured the highest quality, safest auto and truck 2 post lifts, 4 post lifts, and mobile column lifts available.
Download this contract confirmation letter to secure written documentation of the Master Agreement and Contract # for your files, as well as additional information about the contract, utilization eligibility, and how to receive answers to any additional questions you may have.
Who is Mohawk Lifts?
Mohawk is the #1 heavy duty auto lift supplier for government, state, utility, and fleet automotive lift and truck lifting requirements. Mohawk's popularity is based on a combination of safety systems, design, construction, and the most inclusive warranty in the lift industry.
No matter what vehicle you're lifting, Mohawk has the garage lift, truck lift, vehicle hoist, or automotive equipment you need to get the job done safely and easily. Mohawk offers environmentally safe above-ground service lifts, with capacities ranging from 10,000 to 240,000 pounds. A Mohawk car lift makes an ideal home auto lift or garage lift.
Browse all Mohawk Lifts: automotive lifts, garage lifts, bus lifts, vehicle lifts, alignment lifts, service lifts, and mobile hoists. Mohawk builds the best products with the finest materials, to the highest standards. Proudly designed, welded, and manufactured in the USA.
If there is a vehicle in the air, make sure there is a Mohawk Lift underneath it!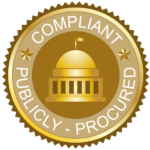 ---
Contract#:
COG-2115B
Lead Agency:
CCOG
Contract Term:
05.01.2021 – 04.30.2026
Renewable Through:
04.30.2031
How Do I Get Started?
If you are not yet a part of the Equalis Group family, Become a Member today to access our entire portfolio of contracts. We promise there are never any costs, hidden fees, gimmicks, or volume commitments.
Accessing this publicly procured contract vehicle is easy and hassle-free. Please reach out to your Member Engagement Resource and let us help you achieve your procurement goals today.
Save Time, Save Money & Stay Legal with Equalis Group.