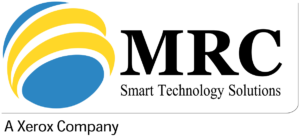 MRC Smart Technology Solutions Contract Highlights
Comprehensive no-cost evaluation of each Equalis Group member's current document management environment and desired future state design provided by MRC Smart Technology Solutions.
A full range of the highest quality equipment, including new and certified pre-owned multifunctional devices, printers, scanners, and production machines.
Cutting edge software solutions that further leverage your investment in office equipment to reduce manual processes and/or deliver new capabilities.
Purchasing flexibility: options to lease, rent, or buy office equipment, or simply pay a flat price per page with no upfront capital expenditures.
Equalis Group member-only contract terms: no escalation clauses, equipment return charges, or auto renewals.
Download this contract confirmation letter to secure written documentation of the Master Agreement and Contract # for your files, as well as additional information about the contract, utilization eligibility, and how to receive answers to any additional questions you may have.
Who is MRC?
MRC Smart Technology Solutions is a business technology and managed service provider serving all of California and Hawaii. As a Xerox company, you can depend on our 25+ years of providing local solutions, service and support, backed by the trusted Xerox name.
In 2009, MRC was purchased by Xerox Business Solutions (XBS), a Xerox Company, which enabled us to combine our exceptional customer service with Xerox's products and technology innovation, and XBS' streamlined approach to distribution. While we operate globally and nationally, we continue to serve and make decisions for our local clients.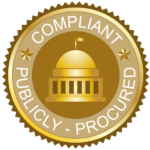 ---
Contract#:
MP-1030
Lead Agency:
CCOG
Current Term:
07.01.2019 – 06.30.2023
Renewable Through:
06.30.2023
Read a full summary of the public sector procurement process guidelines followed:
How Do I Get Started?
If you are not yet a part of the Equalis Group family, Become a Member today to access our entire portfolio of contracts. We promise there are never any costs, hidden fees, gimmicks, or volume commitments.
Accessing this publicly procured contract vehicle is easy and hassle-free. Please reach out to your Member Engagement Resource and let us help you achieve your procurement goals today.
Save Time, Save Money & Stay Legal with Equalis Group.