NEC Corporation Contract Highlights
Over 120 years of success – NEC Corporation creates the social values of safety, security, fairness and efficiency to promote a more sustainable world.
Leader in Innovation – As an awarding winning corporation in innovation, NEC holds over 64,000 patents with 9 laboratories across the globe creating technology to better society.
Competitive Pricing – Equalis Group pricing offers government organizations best value pricing across a wide array of NEC portfolios.
Portfolio – NEC is the global leader in biometrics, #1 in SMB & Enterprise communication shipments worldwide and a newly announced Global Strategic partnership with Intermedia for Unified Communications, collaboration and contact center further strengthen our portfolio.
Financial Services – NEC Financial Services offer a wide range of leasing options including Municipal Leases perfectly suited for government organizations.
Download this contract information letter to secure written documentation of the Master Agreement and Contract # for your files, as well as additional information about the contract, utilization eligibility, and how to receive answers to any additional questions you may have.
Who is NEC?
NEC Corporation of America (NEC) is a leading technology integrator providing solutions that improve the way people work and communicate. NEC delivers integrated Solutions for Society that are aligned with our customers' priorities to create new value for people, businesses and society, with a special focus on safety, security and efficiency. We deliver one of the industry's strongest and most innovative portfolios of communications, analytics, security, biometrics and technology solutions that unleash customers' productivity potential. Through these solutions, NEC combines its best-in-class solutions and technology, and leverages a robust partner ecosystem to solve today's most complex business problems. NEC Corporation of America is a wholly-owned subsidiary of NEC Corporation, a global technology leader with a presence in 160 countries and $25 billion in revenues.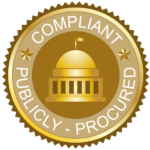 ---
Contract#:
EQ-111519-04A
Lead Agency:
Region 10 ESC
Current Term:
03.01.2020 – 02.28.2024
Renewable Through:
02.28.2027
How Do I Get Started?
If you are not yet a part of the Equalis Group family, Become a Member today to access our entire portfolio of contracts. We promise there are never any costs, hidden fees, gimmicks, or volume commitments.
Accessing this publicly procured contract vehicle is easy and hassle-free. Please reach out to your Member Engagement Resource or quickly send the Contract Interest Form at the top of this page.
Save Time, Save Money & Stay Legal with Equalis Group.