HON Office Furniture Program Highlights
HON is the most recognizable name in office furniture, for all the right reasons. Invested in the success of their partners', HON develops products to meet real-world needs, and strives to provide the brand their dealers are compelled to sell and  customers aspire to buy.  Equalis Group Members leveraging this publicly procured contract vehicle can expect the following:
A comprehensive offering of high-quality, commercial-grade furniture solutions including: desks, desks, workstations, office chairs, tables, storage solutions, and classroom furniture.
Competitive pricing for Equalis Group Members, with discounts ranging from 50% – 60%+ off list.
Nationwide access to HON's full catalog of products. From Monowi, Nebraska, to New York City, HON has you covered.
All HON line products are backed by the HON Full Lifetime Warranty.
Turn key solutions with value-added offerings including design services, project management, installation, storage, and logistics capabilities.
Download this contract confirmation letter to secure written documentation of the Master Agreement and Contract # for your files, as well as additional information about the contract, utilization eligibility, and how to receive answers to any additional questions you may have.
Take a Virtual Tour of the 21st Century School with HON
It doesn't take a genius to know that learning has never been one-size-fits-all – why should students and teachers expect anything less from their classroom furniture? Get a glimpse of how HON has gone above and beyond to design smart solutions that encourage creativity, productivity, teamwork, and connection for future movers and shakers.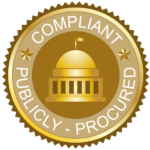 ---
Contract#:
EQ-052920-01J
Lead Agency:
Region 10 ESC
Current Term:
09.01.2020 – 08.31.2024
Renewable Through:
08.31.2025
HON's Promise to You
Customer First:
"We look at things through our customers' eyes. We work tirelessly to make doing business with us easy and intuitive every step of the way, every time."
Made To Last:
"We take pride in crafting office furniture with quality and style that stands the test of time. That's how we build relationships with those we serve."
Do Things Right:
"Our members are steadfast in our commitment to do what's right for our customers and furniture dealers."
Collaborative Experience:
"By committing to the success of our local furniture dealers, we are able to fulfill your vision. Together, we deliver the best workplace solution."
Who is HON?
Guided by timeless values, a culture of membership, and a commitment to service, The HON Company is a leading designer and manufacturer of workplace furniture for the government, public sector, and non-profits. HON has a wide breadth of education and workplace furniture including seating, lounge, storage, classroom solutions, workstations, tables, desking and casegoods since 1982. The 70-year success of HON has grown the company to become a leader in the office furniture industry. Adhering to ethical and legal business practices, HON operates in a way that sustains the well‐being of society, the environment, and the economy in which we live and work.
Through internally managed logistics capabilities and a nationwide network of authorized dealers, including numerous minority and women business enterprises (M/WBE), small and/or disadvantaged business enterprises, disabled veteran's business enterprises, historically utilized business (HUB) and other diversity recognized businesses, HON can reach any Equalis member in any area.
How Do I Get Started?
If you are not yet a part of the Equalis Group family, Become a Member today to access our entire portfolio of contracts. We promise there are never any costs, hidden fees, gimmicks, or volume commitments.
Accessing this publicly procured contract vehicle is easy and hassle-free. Please reach out to your Member Engagement Resource or fill out the Contract Interest Form at the top of this page.
Save Time, Save Money & Stay Legal with Equalis Group.