Pearson Contract Highlights
Pearson offers On-demand 24/7 tutoring and writing support core courses including writing fundamentals
Post-assessment remediation support
AP exam tutoring from Pearson tutoring
Tutoring for dual-enrollment learners
Student preparation for: next grade level, certifications, and/or higher education programs
Download this contract confirmation letter to secure written documentation of the Master Agreement and Contract # for your files, as well as additional information about the contract, utilization eligibility, and how to receive answers to any additional questions you may have.
Who is Pearson?
For over 60 years Pearson has been the leading innovator in assessment technology. Our on-demand Smarthinking platform provides students' academic help from experts at their moment of need. With Smarthinking, you can provide 24/7 live, personalized tutoring in core subjects, and expert guidance for improving students' writing. We offer support in subjects ranging from STEM & Computer Science, English Language Learning, Reading, and Writing, including: math and writing fundamentals; post-assessment remediation support; AP exam tutoring; tutoring for dual-enrollment learners; preparation for next grade level, certifications and/or higher education programs. Your students want to succeed. Learn how online tutoring can help.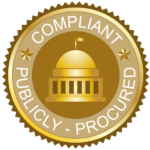 ---
Contract#:
R10-1127A
Lead Agency:
Region 10 ESC
Initial Term:
01.01.2022 – 12.31.2024
Renewable Through:
12.31.2026
How Do I Get Started?
If you are not yet a part of the Equalis Group family, Become a Member today to access our entire portfolio of contracts. We promise there are never any costs, hidden fees, gimmicks, or volume commitments.
Accessing this publicly procured contract vehicle is easy and hassle-free. Please reach out to your Member Engagement Resource and let us help you achieve your procurement goals today.
Save Time, Save Money & Stay Legal with Equalis Group.