Plante Moran Contract Highlights
Access to independent advice and counsel based on proven technology management practices and solutions rather than vendor relationships.
Assistance with improving the effectiveness and efficiency of your IT support function with technology/process assessment consulting.
Confidence in a proven project approach, including a robust and flexible set of tools and templates refined through experience with numerous public sector clients.
Leverage our successful track record of assisting public sector clients with technology assessments, planning, design, and selection of ERP software and instructional technology and IT infrastructure, as well as cybersecurity and data analytics.
Download this contract confirmation letter to secure written documentation of the Master Agreement and Contract # for your files, as well as additional information about the contract, utilization eligibility, and how to receive answers to any additional questions you may have.
Who is Plante Moran?
Plante Moran is among the nation's largest management consulting and accounting firms. For 75+ years, public sector organizations have trusted us to provide technology, financial, and operational services. We serve more than 200 public sector clients, and we have a thorough knowledge of public sector trends, issues, and best practices. You'll benefit from the security of knowing there will be no unwanted surprises because of upfront planning, regular communications, and early identification of issues that will be resolved before project-end. We listen to what you need, and we deliver on time.
Contact Plante Moran:
Judy Wright
Email: judy.wright@plantemoran.com
Phone: 248.223.3304
Reference contract# R10-1126A to ensure you receive Equalis Group pricing.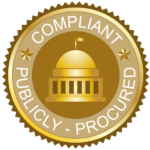 ---
Contract#:
R10-1126A
Lead Agency:
Region 10 ESC
Initial Term:
01.01.2022 – 12.31.2024
Renewable Through:
12.31.2026
How Do I Get Started?
If you are not yet a part of the Equalis Group family, Become a Member today to access our entire portfolio of contracts. We promise there are never any costs, hidden fees, gimmicks, or volume commitments.
Accessing this publicly procured contract vehicle is easy and hassle-free. Please reach out to your Member Engagement Resource and let us help you achieve your procurement goals today.
Save Time, Save Money & Stay Legal with Equalis Group.