Rank One Sport Contract Highlights
Comprehensive offering of integrated athletic and fine arts management software, including health compliance tracking, rosters, online forms, event schedules, equipment tracking, and payment processing.
Secure messaging and real-time notifications with HIPAA/FERPA compliance cross-platform for desktop, iOS and Android.
Dedicated customer support from trained professionals who care about making sure you get the most out of Rank One.
Download this contract confirmation letter to secure written documentation of the Master Agreement and Contract # for your files, as well as additional information about the contract, utilization eligibility, and how to receive answers to any additional questions you may have.
Who is Rank One Sport?
Rank One is an integrated athlete and fine arts management solution boasting a large suite of features such as compliance tracking, student records, online forms, equipment tracking, student health (Including COVID) screening tools, rosters, event management, e-commerce, and much more. Rank One is committed to providing the highest level of customer support.
Take all your favorite features with you on the go, designed specifically for easy access on your mobile phone or tablet. View critical information securely, on the field or in the classroom. Send push notifications in real-time to your parents and team through our public app. Rank One has been expanding to meet the ever-evolving needs of school staff for over a decade, with key partnerships, integration, and a constantly updated set of features.
Schedule a live web-based demonstration
Sign up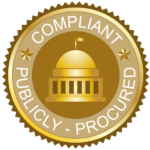 ---
Contract#:
R10-1108D
Lead Agency:
Region 10 ESC
Contract Term:
01.01.2021 – 12.31.2023
Renewable Through:
12.31.2027
How Do I Get Started?
If you are not yet a part of the Equalis Group family, Become a Member today to access our entire portfolio of contracts. We promise there are never any costs, hidden fees, gimmicks, or volume commitments.
Accessing this publicly procured contract vehicle is easy and hassle-free. Please reach out to your Member Engagement Resource and let us help you achieve your procurement goals today.
Save Time, Save Money & Stay Legal with Equalis Group.