CrisisGo School Safety Services
Contract Highlights
An all-inclusive modernized approach to school safety services that streamlines communication and simplifies Standard Response Protocols (SRPs), including solutions for entry management, health screening, area scanning, and contact tracing to protect students and staff from COVID-19.
Special pricing for Equalis Group members based on a discount from list model.
Faster response times are possible through CrisisGo's solutions, including the ability to: set off an alert; access critical emergency plans with or without internet connectivity; communicate with safety personnel or first responders; and submit an incident report or tip.
Best-of-class technology integrates with legacy systems, preserving existing investments and ensuring seamless crisis response.
Simplified dashboard that makes it easy to observe, track, and coordinate safety efforts, and compile all relevant communications and actions for post-incident review.
Download this contract confirmation letter to secure written documentation of the Master Agreement and Contract # for your files, as well as additional information about the contract, utilization eligibility, and how to receive answers to any additional questions you may have.
Who is CrisisGo?
CrisisGo has been helping schools manage physical, social, and emotional wellness for more than 15 years. It offers threat assessment, panic buttons, mobile emergency response plans, crisis alerts, and two-way survey and communication tools to make managing any situation – from COVID-19 to an active shooter – more straightforward.
CrisisGo builds easy-to-use tools that empower people to take an active role in keeping themselves and others safe – tools that shorten the distance between seeing something and doing something about it, because speed is critical for safety, prevention, and response.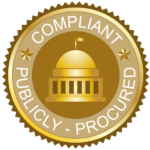 ---
Contract#:
R10-1108B
Lead Agency:
Region 10 ESC
Contract Term:
01.01.2021 – 12.31.2023
Renewable Through:
12.31.2027
How Do I Get Started?
If you are not yet a part of the Equalis Group family, Become a Member today to access our entire portfolio of contracts. We promise there are never any costs, hidden fees, gimmicks, or volume commitments.
Accessing this publicly procured contract vehicle is easy and hassle-free. Please reach out to your Member Engagement Resource or quickly send the Contract Interest Form at the top of this page.
Save Time, Save Money & Stay Legal with Equalis Group.