School Specialty Contract Highlights
Carefully curated assortment of products in a variety of on-contract product catalogs for K-12 learning environments, including: art, early learning, elementary education, special needs, science, health, and physical education supplies.
Guaranteed pricing for Equalis Group members based on a discount from list model on most items of at least 35%.
A 2% volume rebate is available on supplies-only purchases above $49,000, calculated annually.
Free shipping on all parcel-shipped orders over $49.
Download this contract confirmation letter to secure written documentation of the Master Agreement and Contract # for your files, as well as additional information about the contract, utilization eligibility, and how to receive answers to any additional questions you may have.
Who is School Specialty?
Founded in 1959, School Specialty has become the leading provider of educational ecosystems to educators across North America. Its unmatched depth and breadth of products includes everything from learning environments, furniture, and equipment to safety and security products, educational technology, school and office supplies, curriculum, and supplemental learning curriculum materials.
School Specialty offers its own proprietary products from best-in-class brands like Sax, Classroom Select, Frey, Foss, and School Smart as well as some of the most trusted third-party brands in the educational market. School Specialty has grown into a company that includes over 70 subject matter experts and other industry thought leaders constantly seeking out and sharing leading edge ideas to advance modern education. This expertise allows School Specialty to lead the way in empowering safe and inspiring spaces for students to learn and grow.
School Specialty – Transforming More Than Classrooms
At School Specialty we've made it our mission, our calling, to help educators. From curating complete learning environments to making everyday essentials affordable and easy to order. We offer you solutions for every category including K-12 School Supplies, Furniture & Equipment, Arts & Crafts, Audio/Visual, Physical Education, Teacher Resources, Early Childhood, Special Needs, Safety & Security, Science, and Curriculum Materials. Each product and category thoughtfully curated to work together to elevate outcomes and transform not just schools, but students themselves.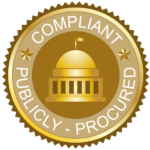 ---
Contract#:
EQ-101519-01A
Lead Agency:
Region 10 ESC
Current Term:
01.01.2020 – 12.31.2023
Renewable Through:
12.31.2024
How Do I Login With My School Specialty Account?
LOGIN or REGISTER below to receive discounted pricing.
Next time you visit, just LOGIN WITH YOUR USERNAME AND PASSWORD and begin shopping!
Getting Started
If you are not yet a part of the Equalis Group family, Become a Member today to access our entire portfolio of contracts. We promise there are never any costs, hidden fees, gimmicks, or volume commitments.
Accessing this publicly procured contract vehicle is easy and hassle-free. Please reach out to your Member Engagement Resource or fill out the contract interest form at the top of this page.
Save Time, Save Money & Stay Legal with Equalis Group.