Sharp Electronics Contract Highlights
Sharp Electronics offers technology which provides the ability to accelerate collaboration, improve efficiencies, digitize workflows, and increase information security.
Contract includes complete line of Professional Displays, AQUOS BOARD® Interactive Display Systems, Dynabook Laptops, Managed Network Service, and software solutions.
LivMote™ Touchless Thermal Scanner provides fast and reliable self-screening and check-in experience in today's touchless workplace environment.
Customized solutions.
National sales and service coverage.
Critical Supporting Documentation
Download this contract confirmation letter to secure written documentation of the solicitation and awarded contract, the Contract # for your files, utilization eligibility, and how to receive answers to any additional questions you may have.
Share The Member Kit With Your Procurement Team
Facilitate your procurement and compliance team's review and approval of this cooperative contract by providing them this Member Kit. The Member Kit contains: i) an overview of Equalis Group and how our Lead Agencies procure contracts, ii) the contract confirmation letter, iii) an overview of the awarded supplier and the products and services available through this contract, and iv) commonly asked questions about Equalis Group membership and how to access any of our publicly procured, competitively solicited contracts.
The Simply Smarter Workplace
The world of work has evolved. Workers are accustomed to smart-home technologies and expect the same advantages at work. But many offices lack the time and expertise to take advantage of what's available. Access to cloud technology has leveled the playing field and given companies of all sizes access to advanced work tools. Success today is about how you use that technology.
Watch a video now or read more useful information on the Sharp Website here.
Who is Sharp?
Sharp Electronics Corporation is the U.S. subsidiary of Japan's Sharp Corporation. Sharp is a worldwide developer of one-of-a-kind home appliances, networked multifunctional office solutions, professional displays, and smart office technologies.
About Sharp Imaging and Information Company
Sharp Imaging and Information Company of America, a division of Sharp Electronics Corporation, strives to help businesses achieve Simply Smarter work through technology that is smart and easy to use. Sharp's expansive line of products and solutions include the Windows collaboration display and AQUOS BOARD® interactive display, commercial displays, laptops, desktop monitors, and a full suite of copier and printer solutions.
Find a Sharp Representative Near You
Click here to find the Sharp Account Manager in your region.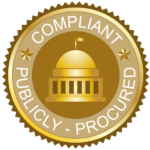 ---
Contract#:
EQ-013120-01D
Lead Agency:
Region 10 ESC
Current Term:
05.01.2020 – 04.30.2025
Renewable Through:
04.30.2027
How Do I Get Started?
If you are not yet a part of the Equalis Group family, Become a Member today to access our entire portfolio of contracts. We promise there are never any costs, hidden fees, gimmicks, or volume commitments.
Accessing this publicly procured contract vehicle is easy and hassle-free. Please reach out to your Member Engagement Resource or quickly send the Contract Interest Form at the top of this page.
Save Time, Save Money & Stay Legal with Equalis Group.