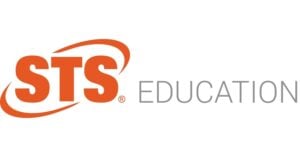 STS EDUCATION Contract Highlights
STS Education gives access to innovative SaaS solutions and analytical tools that allow districts to proactively monitor and report health and safety in academic esports (Healthy Player ONE), as well as better understand device and software utilization across all school owned computers (PAPERbasket).
Healthy Player ONE – tracks, records, and reports all esports activities in a virtual environment, establishes guidelines designed to promote positive player physical and mental health, and monitors player behavior for instances of bullying and harassment.
PAPERbasket – collects a list of all installed and web-based applications on thousands of devices and measures the active use and monitors the usage of each device to determine if a computer is being underutilized.

Competitively negotiated pricing for Equalis Group members offers savings and value for districts of all sizes.
Critical Supporting Documentation
Download this contract confirmation letter to secure written documentation of the solicitation and awarded contract, the Contract # for your files, utilization eligibility, and how to receive answers to any additional questions you may have.
Share The Member Kit With Your Procurement Team
Facilitate your procurement and compliance team's review and approval of this cooperative contract by providing them this Member Kit. The Member Kit contains: i) an overview of Equalis Group and how our Lead Agencies procure contracts, ii) the contract confirmation letter, iii) an overview of the awarded supplier and the products and services available through this contract, and iv) commonly asked questions about Equalis Group membership and how to access any of our publicly procured, competitively solicited contracts.
Learn More About Healthy Player ONE & PAPERbasket
Promote a better gaming lifestyle with Healthy Player ONE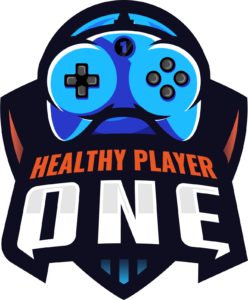 Healthy Player ONE is the first SaaS solution to proactively monitor and report on health and safety in Academic Esports.
Monitoring multiple players in an online environment is too difficult for a coach because communication happens in a headset. Healthy Player ONE is the ever vigilant superhero that can track, record and report all activities in a virtual environment. The coach's dashboard gives immediate feedback allowing for prompt action when required.
Academic Esports is fun, exciting and educational; however, just like any other sport, it has the potential for bullying/harassment and injuries.
Bullying/Harassment in the gaming space happens in headsets and behind screens – 65% of all players reported experiencing severe harassment such as physical threats, stalking and sustained harassment.
Additionally, gamers often lead an unhealthy lifestyle, playing for hours at a time and without taking breaks. A study by BMJ Sports and Exercise Medicine on college esports players reported the following injuries from excessive play:
56% experience eye fatigue and eye strain
42% suffer back and/or neck pain
36% encounter wrist and/or hand pain
Coaches can now set guidelines for time spent sitting in front of a screen with a system that prompts players to take regular breaks. Healthy Player ONE also sends an inquiry to each player requiring them to self-report any fatigue, injury or harassment.
PAPERbasket: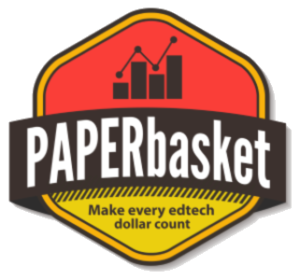 Know more about your digital learning tools with the only time tracking and reporting system for education technology.
PAPERbasket is an analytics tool that collects data on software and device usage across all school-owned computers.
According to the Software and Information Industry Association, K-12 districts spend approximately $8.4 billion on edtech software a year, yet 67% of the licenses are never or rarely used. So, how do you measure your return on investment for these programs?
Based on aggregate data collected from some of our initial school districts, here's a glimpse of how much software programs are actually being used by students:
Wasted – 8% of student accounts had no activity
Underused – 45% of student accounts were under 10% of target usage
Utilized – 42% of student accounts landed between 11-75% of target usage
Integrated – 5% of student accounts exceeded 75% of target usage
Once installed, PAPERbasket collects a list of all installed and web-based applications on thousands of devices and measures the active use. It also monitors the usage of each device so you know if a computer is underutilized.
The data is uploaded daily to the PAPERbasket cloud dashboard. The system then compiles an ROI report to be used by the district for better planning, evaluating, and making financial decisions.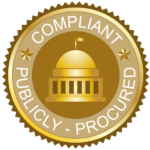 ---
Contract#:
R10-1108E
Lead Agency:
Region 10 ESC
Current Term:
01.01.2021 – 12.31.2025
Renewable Through:
12.31.2027
Who is STS Education?
STS EDUCATION helps K-12 schools create, integrate and manage modern learning spaces that prepare students for the future. By providing best-in-class education technology solutions they help facilitate effective experiences that enhance student success. STS EDUCATION has done the homework for you and carefully selected an assortment of technology, learning solutions and IT support services that includes hardware, software, and furniture plus consulting, planning, designing, deploying, training, maintaining, and supporting your education technology needs.
Sole provider of cost-saving Second-Life Hardware®.
Inc. 500 Fastest Growing Private Companies in America in 2012 and 2013, Inc. 5000 in 2014, 2015, 2016, 2017, and Inc. 5000 Regionals: California 2021 Top 250 Fastest-Growing Private Companies.
HP Platinum Level Reseller, Lenovo Authorized Service Provider, Microsoft Authorized Refurbisher and Promethean Platinum Level Reseller.
Asset Value Recovery experts with a device buyback program that has given millions of dollars to schools for their old computers.
An education-focused company that believes in helping students learn anytime and anywhere.
How Do I Get Started?
If you are not yet a part of the Equalis Group family, Become a Member today to access our entire portfolio of contracts. We promise there are never any costs, hidden fees, gimmicks, or volume commitments.
Accessing this publicly procured contract vehicle is easy and hassle-free. Please reach out to your Member Engagement Resource or quickly send the Contract Interest Form at the top of this page.
Save Time, Save Money & Stay Legal with Equalis Group.