Trendway Contract Highlights
Responsible and reliable, we take pride in providing personal service and delivering on our promises.
Our dedicated workforce is passionate about performance, delivering on time complete shipments 99.9% of the time.
Improved indoor air quality goes beyond COVID-19 virus reduction to create healthier indoor spaces, personal well-being, operational efficiency, and sustainability.
Fellowes® AeraMax® Pro air purifiers, available through Trendway, are commercial-grade air purification systems that remove at least 99.95% of particles as small as 0.1 microns, including allergens, such as pollen, dust, pet dander, and smoke from indoor spaces.
Download this contract confirmation letter to secure written documentation of the Master Agreement and Contract # for your files, as well as additional information about the contract, utilization eligibility, and how to receive answers to any additional questions you may have.
Who is Trendway?
Trendway is part of the Contract Interiors division of Fellowes Brands, and helps customers create beautiful and effective work environments. A company with over 50 years of exceptional performance, Trendway provides customers peace of mind through outstanding service, quality products, guaranteed delivery, and fast/flexible custom solutions.
Celebrating its 105th year, Fellowes Brands is a global leader of broad-based business solutions that help professionals be their best and feel their best. Headquartered in Itasca, Illinois, Fellowes Brands operates from 24 locations across the globe.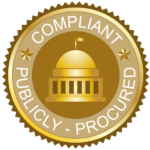 ---
Contract#:
R10-1136E
Lead Agency:
Region 10 ESC
Current Term:
09.01.2022 – 08.31.2025
Renewable Through:
08.31.2027
How Do I Get Started?
If you are not yet a part of the Equalis Group family, Become a Member today to access our entire portfolio of contracts. We promise there are never any costs, hidden fees, gimmicks, or volume commitments.
Accessing this publicly procured contract vehicle is easy and hassle-free. Please reach out to your Member Engagement Resource or quickly send the Contract Interest Form at the top of this page.
Save Time, Save Money & Stay Legal with Equalis Group.