Download this contract confirmation letter to secure written documentation of the Master Agreement and Contract # for your files, as well as additional information about the contract, utilization eligibility, and how to receive answers to any additional questions you may have.
Who is United Language Group?
As a language solutions partner built on quality processes and linguistic expertise, United Language Group is one of the world's largest and most innovative translation, localization and interpreting providers. With offices in seven countries on three continents, we're the trusted partner for hundreds of regulated and non-regulated businesses. Delivering Total Language Confidence™ means understanding your industry, content, requirements, technology and challenges while aligning these with quality solutions to ensure success. ULG offers everything that your organization could need when it comes to translation or interpreting. Helping organizations succeed by building out quality processes and leveraging years of experience is what ULG is all about.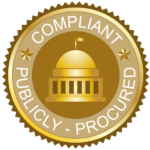 ---
Contract#:
EQ-052920-03D
Lead Agency:
Region 10 ESC
Contract Term:
09.01.2020 – 08.31.2023
Renewable Through:
08.31.2027
How Do I Get Started?
If you are not yet a part of the Equalis Group family, Become a Member today to access our entire portfolio of contracts. We promise there are never any costs, hidden fees, gimmicks, or volume commitments.
Accessing this publicly procured contract vehicle is easy and hassle-free. Please reach out to your Member Engagement Resource and let us help you achieve your procurement goals today.
Save Time, Save Money & Stay Legal with Equalis Group.