USHE Contract Highlights
Competitive Pricing – USHE Contracted pricing is available on a robust catalog of PPE including NOISH Certified N95 and FDA EUA listed N95 equivalent masks, surgical masks, isolation gowns, face shields, coveralls, 75% alcohol hand sanitizer, goggles, nitrile & vinyl gloves, and non-contact thermometers.
High-Quality Sourcing – PPE sourced from FDA registered factories currently manufacturing product for major U.S. distributors.
Shortened Lead Times – USHE is well-stocked and aims to provide fulfillment from warehouse to destination within 2-20 days; lead times will vary based upon quantity ordered and current market demand.
Established Distribution Partner – USHE has extensive relationships with vetted manufacturing partners overseas and has built out a mature supply chain and distribution network and warehousing infrastructure.
Download this contract confirmation letter to secure written documentation of the Master Agreement and Contract # for your files, as well as additional information about the contract, utilization eligibility, and how to receive answers to any additional questions you may have.
Who is USHE?
US Health Express Corp (DBA Jointown International) is located in 18701 Arenth Ave, City of industry, CA 91748. Founded in 2013, US Health Express Corp is mainly engaged in the import and export trade of medical equipment and daily necessities consumer products between China and the United States. As a wholly-owned subsidiary of Jointown Pharmaceutical Group, Jointown International now has a mature product supply chain and distribution system, warehousing system and a well-established online wholesale and retail platform.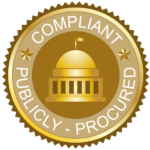 ---
Contract#:
EQ-072020-01D
Lead Agency:
Region 10 ESC
Contract Term:
09.01.2020 – 08.31.2023
Renewable Through:
08.31.2027
How Do I Get Started?
If you are not yet a part of the Equalis Group family, Become a Member today to access our entire portfolio of contracts. We promise there are never any costs, hidden fees, gimmicks, or volume commitments.
Accessing this publicly procured contract vehicle is easy and hassle-free. Please reach out to your Member Engagement Resource and let us help you achieve your procurement goals today.
Save Time, Save Money & Stay Legal with Equalis Group.