AssetWorks Fleet Management
Contract Highlights
Modern day, mission critical technology designed to make the jobs of fleet and asset management professionals easier.
A nationally available cooperative purchasing contract that provides a legal and competent exemption to the fleet and enterprise asset management technology bid/request for proposals (RFP) process for the public and private sectors.
Perpetual license or SaaS-based tier discounted price structure with add-on modules and services available.
Fully web-based solutions available on-premises or hosted in our SSAE18 SOC2 certified/ISO27001 compliant data center.
Access to a diverse catalog of fleet management information systems (including fuel management hardware and software, electric vehicle management (EV) charging hardware and software, telematics, mobile solutions, and motor pool sharing) and enterprise asset management systems for infrastructure and public works assets.
An experienced team of subject matter and implementation experts partnered with over 550 clients to-date.
Download this contract confirmation letter to secure written documentation of the Master Agreement and Contract # for your files, as well as additional information about the contract, utilization eligibility, and how to receive answers to any additional questions you may have.
Who is AssetWorks?
Since 1981, AssetWorks has been a leading supplier of fleet management software, automated fueling systems and enterprise asset management software in North America and the United Kingdom, with more than 550 software customers, including private fleet operators as well as City, County, State and Federal organizations. AssetWorks solutions enable fleet organizations of all sizes to improve maintenance practices, streamline operations and improve accountability for mission-critical transportation assets.
Our division of AssetWorks develops fully integrated Fleet Management Software and Fuel Management Systems, as well as the Enterprise Asset Management (EAM) products for Public Works and Field Service Solutions for the Oil & Gas industry. Our product offerings are home-grown or gathered through partnerships with other industry leaders, seeking to offer the best services to the fleet and asset management industry.
How is AssetWorks different? Here's a quick snapshot: We understand and respect our customers, our wheels of innovation never stop turning, and our products are all integrated.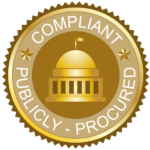 ---
Contract#:
COG-2123A
Lead Agency:
CCOG
Current Term:
09.01.2021 – 08.31.2026
Renewable Through:
08.31.2026
How Do I Get Started?
If you are not yet a part of the Equalis Group family, Become a Member today to access our entire portfolio of contracts. We promise there are never any costs, hidden fees, gimmicks, or volume commitments.
Accessing this publicly procured contract vehicle is easy and hassle-free. Please reach out to your Member Engagement Resource or quickly send the Contract Interest Form at the top of this page.
Save Time, Save Money & Stay Legal with Equalis Group.