Atrium Campus Card Management Contract Highlights
An All-encompassing Campus Card Management Solution – a revolutionary campus card management solution, modular and scalable to support the expanding needs of any campus regardless of size.
Competitive Pricing & Budget Certainty – aggressive discounts, a renewable five-year Fixed Price Guarantee, and one-time-per-connection setup charges allowing Sourcing Alliance members to connect their existing campus systems and add additional systems with no recurring fees or price increases.
Reduced Administrative Burden – a customizable Dashboard that enables permission-driven administration anytime, anywhere, and eliminates the need for special computer skills and add-on packages for reporting and other tasks.
A Superior User Experience – a wide variety of on and off campus services effortlessly accessed by students, parents, and family through mobile devices and various forms of campus ID, including the latest smartphone ID technologies.
An Open & Non-Proprietary System – a secure, hosted cloud system that integrates with more than 130 providers of related software and hardware.
A Dedicated Service Team – personalized, fast-response, 24/7/365 live support from a team of seasoned industry professionals that have a working knowledge of each individual member's system and guaranteed 99.99% uptime.
Download this contract confirmation letter to secure written documentation of the Master Agreement and Contract # for your files, as well as additional information about the contract, utilization eligibility, and how to receive answers to any additional questions you may have.
Who is Atrium?
Atrium is a revolutionary campus card management solution for institutions of any size. It provides the functionality of traditional systems… re-imagined for the future. Easy and powerful for administrators to use, Atrium is backed by personalized support and a 100% availability guarantee from a trusted name in the industry.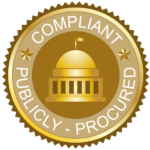 ---
Contract#:
CS-1010
Lead Agency:
CCOG
Current Term:
01.01.2020 – 12.31.2024
Renewable Through:
12.31.2027
Read a full summary of the public sector procurement process guidelines followed:
How Do I Get Started?
If you are not yet a part of the Equalis Group family, Become a Member today to access our entire portfolio of contracts. We promise there are never any costs, hidden fees, gimmicks, or volume commitments.
Accessing this publicly procured contract vehicle is easy and hassle-free. Please reach out to your Member Engagement Resource or quickly send the Contract Interest Form at the top of this page.
Save Time, Save Money & Stay Legal with Equalis Group.