TD SYNNEX Public Sector
Cloud Solutions Contract Highlights
We unified DLT Solutions, Tech Data Public Sector Solutions and SYNNEX GOVSolv under one brand, so we have one market face — TD SYNNEX Public Sector. This brings together the strength and capabilities of three highly respected brands and increases the value for our technology partners.
DLT Solutions, LLC is the TD SYNNEX Public Sector legal entity that holds and maintains this Equalis contracting vehicle.
Pre-competed pricing and terms to enable easier, faster procurement of cloud solutions software.
Industry-leading support from the largest, longest-serving public sector distributor.
Access to TD SYNNEX Public Sector's network of 10,000+ service partners providing high quality services to meet customer's business needs.
Download this contract confirmation letter to secure written documentation of the Master Agreement and Contract # for your files, as well as additional information about the contract, utilization eligibility, and how to receive answers to any additional questions you may have.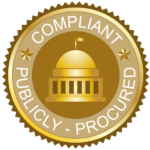 ---
Contract#:
COG-2139A
Lead Agency:
CCOG
Current Term:
01.01.2023 – 12.31.2026
Renewable Through:
12.31.2032
Who is TD SYNNEX Public Sector?
TD SYNNEX Public Sector is the premier government solutions aggregator that specializes in understanding the IT needs and solving the challenges of the U.S. federal, state, local and education markets. TD SYNNEX Public Sector helps simplify the process and removes barriers for independent infrastructure and software vendors, federal systems integrators and value-added resellers doing business in the U.S. public sector. For more information, please click here. TD SYNNEX Public Sector specializes in five core technology domains: Cybersecurity, Application Lifecycle, IT Infrastructure, Data Innovation and Business Applications.
Stay current with U.S. public sector technology news:
How Do I Get Started?
If you are not yet a part of the Equalis Group family, Become a Member today to access our entire portfolio of contracts. We promise there are never any costs, hidden fees, gimmicks, or volume commitments.
Accessing this publicly procured contract vehicle is easy and hassle-free. Please reach out to your Member Engagement Resource or quickly send the Contract Interest Form at the top of this page.
Save Time, Save Money & Stay Legal with Equalis Group.