First Student Contract Highlights
First Student's alternative transportation division, FirstAlt, provides districts services for students with special transportation needs: students with special needs, McKinney-Vento students, out of district students, and trips that are hard to serve.
FirstAlt utilizes a fleet of small capacity vehicles from existing local transportation companies that are expertly operated and maintained.
FirstAlt confirms that all transportation providers and their drivers have met all FirstAlt, state, local, and district requirements before they can service trips.
FirstAlt ensures all students get to school safely and on time in the hands of caring, consistent drivers.
FirstAlt's custom technology, specifically designed for alternative transportation and its unique challenges.
Download this contract confirmation letter to secure written documentation of the Master Agreement and Contract # for your files, as well as additional information about the contract, utilization eligibility, and how to receive answers to any additional questions you may have.
Who is First Student?
FirstAlt is part of the nation's largest bus company, First Student. Transporting more than 500,000 special needs students each day, First Student is the largest school transportation provider in North America with more than a century of experience providing safe and reliable transportation. We work with 1,250 school districts in 39 states and 8 Canadian provinces carrying approximately 5.5 million students daily.
That expertise along with the most experienced management team in alternative transportation, brings a level of knowledge and experience no other alternative transportation company can match. Our management and technology approach to alternative student transportation ensures that all students, including students with special needs and students experiencing homelessness, get to school safe and on time in the hands of caring, consistent drivers. For more information, visit www.FirstStudentInc.com.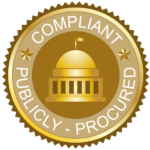 ---
Contract#:
R10-1149A
Lead Agency:
Region 10 ESC
Current Term:
05.01.2023 – 04.30.2026
Renewable Through:
04.30.2028
How Do I Get Started?
If you are not yet a part of the Equalis Group family, Become a Member today to access our entire portfolio of contracts. We promise there are never any costs, hidden fees, gimmicks, or volume commitments.
Accessing this publicly procured contract vehicle is easy and hassle-free. Please reach out to your Member Engagement Resource or quickly send the Contract Interest Form at the top of this page.
Save Time, Save Money & Stay Legal with Equalis Group.