Gordian JOC Contract Highlights
There is never enough time, never enough money, or never the right people to complete your repairs, renovations, and simple construction projects. Gordian's Job Order Contracting (JOC), construction procurement, solutions provide comprehensive data, robust software, and unmatched industry expertise to help you maximize your resources and complete many projects with one competitively-awarded contract. Gordian JOC offers Equalis Group members leveraging this publicly procured contract can expect the following:
Access, turnkey Job Order Contracting and facility planning solutions.
A fast, flexible way to purchase construction services enabled by a single-bid process that allows projects to start faster creating partnerships between project owners and awarded contractors, resulting in higher quality work.
Project administration and implementation provided by Gordian's qualified and experienced team.
Also available, facilities benchmarking data to secure funding & guidance for long-term capital plans.
Download this contract confirmation letter to secure written documentation of the Master Agreement and Contract # for your files, as well as additional information about the contract, utilization eligibility, and how to receive answers to any additional questions you may have.
Who is Gordian?
Gordian's solutions help organizations effectively plan, build and manage their infrastructure and facilities.
For decades, Gordian has partnered with community and institution stakeholders to help solve intricate challenges.  Thousands of organizations have relied on that partnership to ensure they are providing safe and healthy physical assets for everyone in the community for over thirty years.
Gordian's unique approach combines the right data, software and expertise necessary to drive meaningful action, improve workflows and deliver results.
North America's leading construction cost database.
Streamlined construction procurement process to fast-track projects.
Facilities benchmarking data to secure funding. Guidance for long-term capital plans.
Everything we do, we do to help our clients build better.
Procurement Solutions:
Traditional construction procurement can be a long and costly process. But it doesn't have to be. Gordian's Job Order Contracting (JOC) solutions help you competitively contract repairs, renovations and new construction faster and easier than with traditional procurement methods. With streamlined workflow tools, you can begin work faster without compromising quality, all while saving money.
Whether you need robust procurement data and software to supplement your in-house expertise or need a program implemented and supported from start to finish, Gordian has the right JOC program for you.
Client specific JOC program with customized data built to meet the individual needs of the owner.
Facility Planning Solutions:
Building and operating a functional facility depends on smart planning. Our solutions help you develop strategies to manage your physical assets and get the most from your operating and capital budgets. Comprehensive data and analysis provide the insight needed to create a prioritized, actionable improvement plan and accurate budgets.
We can help you get your facilities investment plans on track and create sustainable results with multi-year capital plans and prioritize project selection.
This new approach to the traditional FCA provides you with the tools to strengthen the business case for facilities reinvestment and align project selection with institutional goals and financial realities. The first step to reaching your facilities goals starts with a comprehensive technical assessment.
Establish clear communication and action-planning across your organization.
With our Return on Physical Assets (ROPA) solution, we'll work with you to establish an analytical framework for decision-making to be certain your choices are founded on objective data and tied to historical and peer performance.
As your trusted long-term partner, we'll be by your side with decades of industry experience and unbiased perspective to guide you through these critical business decisions.
Gordian's solutions are proven to improve the management of facilities and infrastructure assets throughout the full building lifecycle. This includes understanding and communicating the needs of the building portfolio, determining investment priorities and creating actionable plans, defining accurate project budgets and procuring and executing construction work efficiently.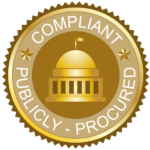 ---
Contract#:
R10-1106A
Lead Agency:
Region 10 ESC
Current Term:
01.01.2021 – 12.31.2023
Renewable Through:
12.31.2027
How Do I Get Started?
If you are not yet a part of the Equalis Group family, Become a Member today to access our entire portfolio of contracts. We promise there are never any costs, hidden fees, gimmicks, or volume commitments.
Your community relies on you to provide safe and healthy facilities and infrastructure, and you can rely on us. Contact cooperatives@gordian.com today to get started or quickly send the Contract Interest Form at the top of this page.
Save Time, Save Money & Stay Legal with Equalis Group.