MasteryPrep Contract Highlights
MasteryPrep offers a comprehensive portfolio of college readiness and end of course solutions including diagnostic tests, bell ringers, mastery-based curriculum, asynchronous online learning, in-depth data analysis, just in-time boot camps, and professional development for teachers.
Volume based contracted discounting up to 25% off list pricing.
MasteryPrep is a mission-driven company made up of dedicated, passionate educators and professionals who believe every student can graduate college ready.
Critical Supporting Documentation
Download this contract confirmation letter to secure written documentation of the solicitation and awarded contract, the Contract # for your files, utilization eligibility, and how to receive answers to any additional questions you may have.
Share The Member Kit With Your Procurement Team
Facilitate your procurement and compliance team's review and approval of this cooperative contract by providing them this Member Kit. The Member Kit contains: i) an overview of Equalis Group and how our Lead Agencies procure contracts, ii) the contract confirmation letter, iii) an overview of the awarded supplier and the products and services available through this contract, and iv) commonly asked questions about Equalis Group membership and how to access any of our publicly procured, competitively solicited contracts.
Who is MasteryPrep?
MasteryPrep is the nation's leading provider of school-based ACT®, SAT®, and TSIA2 prep programs. Each year, MasteryPrep serves over 500,000 students through its partnerships with more than 2,000 schools across the country. MasteryPrep also offers secondary level state-specific end of course assessment resources, such as for the STAAR test in Texas.
MasteryPrep was founded on the belief that every student can achieve college readiness. To accomplish this, students who struggle with tests need a different kind of prep: a mastery-based curriculum that actually works in the classroom. School districts who work with MasteryPrep experience better test scores, improved accountability outcomes, and increased funding.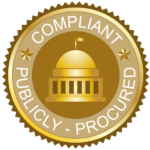 ---
Contract#:
R10-1158B
Lead Agency:
Region 10 ESC
Current Term:
09.01.2023 – 08.31.2026
Renewable Through:
08.31.2028
How Do I Get Started?
If you are not yet a part of the Equalis Group family, Become a Member today to access our entire portfolio of contracts. We promise there are never any costs, hidden fees, gimmicks, or volume commitments.
Accessing this publicly procured contract vehicle is easy and hassle-free. Please reach out to your Member Engagement Resource or quickly send the Contract Interest Form at the top of this page.
Save Time, Save Money & Stay Legal with Equalis Group.