Riddell Contract Highlights
Innovation
Riddell was founded on a need to find a better way. Through that lens, Riddell is leading the game to a strong future by creating a path to next generation protection. From the original plastic helmet and now to innovate smart helmet technology and digital 3D imaging and manufacturing. Today, we are pushing the boundaries of technology and innovation that is not only good for the athletes, but also for the future of the game.
Community
We work with industry leaders across levels of football to collaborate on grassroots efforts that benefit the athletes, families, coaches, administrators and support staff associated with the game.
Leadership
Riddell has been the long-standing leader in football head protection and protective athletic equipment for more than 90 years, and we're just getting started.
We Believe in Football
We believe no other sport has the power to shape and change lives like football, and Riddell is uniquely positioned to champion its future. We believe football is more than a game but fosters a culture that teaches valuable lessons to those in and around it. We believe that by continuing to help young athletes perform to the best of their ability, we are building the foundation for the future of a sport that builds character, gets people moving, and one that unites communities and inspires us all.
Critical Supporting Documentation
Download this contract confirmation letter to secure written documentation of the solicitation and awarded contract, the Contract # for your files, utilization eligibility, and how to receive answers to any additional questions you may have.
Share The Member Kit With Your Procurement Team
Facilitate your procurement and compliance team's review and approval of this cooperative contract by providing them this Member Kit. The Member Kit contains: i) an overview of Equalis Group and how our Lead Agencies procure contracts, ii) the contract confirmation letter, iii) an overview of the awarded supplier and the products and services available through this contract, and iv) commonly asked questions about Equalis Group membership and how to access any of our publicly procured, competitively solicited contracts.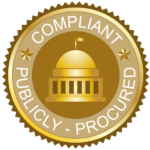 ---
Contract#:
COG-2144D
Lead Agency:
CCOG
Current Term:
05.01.2023 – 04.30.2027
Renewable Through:
04.30.2028
Who is Riddell?
Riddell has a long and storied history of innovation when it comes to sports equipment. John Tate Riddell started this company with a simple but brilliant idea to make sporting equipment safer, better, and easier to use for athletes. Many years, and hundreds of great ideas later, we're still sporting better by making better equipment.
From the first Riddell plastic suspension helmet in 1939 to our newest innovation, the AXIOM helmet, our goal has been to protect our student athletes. We do this by combining our deep experience in athletic protection, helmet technologies, and fitting technology developed for Precision-Fit to deliver the most advanced helmet platform on the market today.
From Boston to San Francisco, over 10,000 athletic teams, professional to youth, depend on Riddell products and our reconditioning service. An original staff of 3 has extended to one of the largest direct sales sporting goods companies in North America. Most questions regarding athletic equipment have been encountered and conquered. The basic philosophy plus conscientious customer service and professional attention to detail in all the areas of business, allows us to serve over 70% of the nation's athletic needs annually.
Riddell believes the future of football is now and the future is Bright!
How Do I Get Started?
If you are not yet a part of the Equalis Group family, Become a Member today to access our entire portfolio of contracts. We promise there are never any costs, hidden fees, gimmicks, or volume commitments.
Accessing this publicly procured contract vehicle is easy and hassle-free. Please reach out to your Member Engagement Resource or quickly send the Contract Interest Form at the top of this page.
Save Time, Save Money & Stay Legal with Equalis Group.