Snap-on Industrial Contract Highlights
Snap-on professional grade tools perform at a high level on every application for work being performed in critical tasks. Constant innovation creates the smartest, highest-quality, and safest tools available. We take pride in upholding our century old legendary reputation with engineering prowess, proprietary metallurgy, meticulous craftsmanship and custom design, while meeting or exceeding every industry standard.
Member net pricing is calculated by utilizing contract discount percentages applied to list price according to the product price group the item resides in. Product price groups are assigned to the products by our Product Managers. Price groups for individual items can be found on our Industrial price list.
Access to over 80,000 tools, equipment and diagnostic productivity solutions that support the work in complex and punishing environments.
Tools and solutions backed by passionate customer care and the industry leading rigorously trained field professionals that are critical industry and segment specialists.
Our "Solutioneers", Snap-on Industrial's employee sales personnel, derive their deep segment and application expertise from observing and understanding your work. This expertise helps us build and recommend the solutions that work best for your business, whether we're customizing a tool to your specific needs, helping your teams use them safely, or supporting your LEAN or RCI initiatives. That insight also helps us develop new relevant products.
Critical Supporting Documentation
Download this contract confirmation letter to secure written documentation of the solicitation and awarded contract, the Contract # for your files, utilization eligibility, and how to receive answers to any additional questions you may have.
Share The Member Kit With Your Procurement Team
Facilitate your procurement and compliance team's review and approval of this cooperative contract by providing them this Member Kit. The Member Kit contains: i) an overview of Equalis Group and how our Lead Agencies procure contracts, ii) the contract confirmation letter, iii) an overview of the awarded supplier and the products and services available through this contract, and iv) commonly asked questions about Equalis Group membership and how to access any of our publicly procured, competitively solicited contracts.
Snap-on Industrial Contract Resources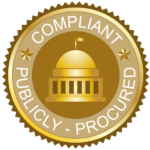 ---
Contract#:
R10-1153A
Lead Agency:
Region 10 ESC
Current Term:
09.01.2023 – 08.31.2026
Renewable Through:
08.31.2028
Who is Snap-on Industrial?
Every time you use a tool, you're relying on the company that made it. That's why professionals in critical industries performing critical tasks trust the edge they get from working with Snap-on.
For over a century, Snap-on has been trusted by professionals in critical industries around the world. From our beginnings in a garage, to the front lines of World War II, to new horizons in space, Snap-on has been a part of both critical jobs, and critical moments in history.
Expect nothing less than optimum performance on every application with solutions custom-engineered to precisely meet your unique requirements. For maximum productivity and safety in tools, tool control, kitting and storage solutions, our engineers work closely with you throughout design, testing, and production, right down to the ergonomics.
From warranty to tool repair, to torque calibration, and all the way to connecting to your internal systems, our support endures long after the sales.  We're not just a vendor – we consider ourselves a direct partner in the success of your business and will do whatever it takes to give you an on-going edge.
How Do I Get Started?
If you are not yet a part of the Equalis Group family, Become a Member today to access our entire portfolio of contracts. We promise there are never any costs, hidden fees, gimmicks, or volume commitments.
Accessing this publicly procured contract vehicle is easy and hassle-free. Please reach out to your Member Engagement Resource or quickly send the Contract Interest Form at the top of this page.
Save Time, Save Money & Stay Legal with Equalis Group.