True North Consulting Group Contract Highlights
True North Consulting Group builds a roadmap to your organization's future, with assessment and planning services for cybersecurity, comprehensive & instructional technology, security risk & vulnerability security, staffing, funding, governance, and bond programming.
At True North, we understand that technology is not a one-size-fits-all solution, so we will develop a personalized approach to meet your goals regardless of what you are trying to accomplish.
True North has expertise in nearly every facet of technology, ensuring that what is designed today is relevant tomorrow.
Our services are not limited by what we can dream up, but rather, by what is needed to ensure your success.
Download this contract confirmation letter to secure written documentation of the Master Agreement and Contract # for your files, as well as additional information about the contract, utilization eligibility, and how to receive answers to any additional questions you may have.
Who is True North Consulting Group?
True North Consulting Group is a Texas-based, independent consulting firm dating back to 1984. Headquartered in Waco, Texas, and with offices and field consultants in Dallas-Fort Worth, Austin, San Antonio, and Houston, True North has the capacity to scale to meet the demands for large, complex projects. True North offers its clients a holistic and integrated approach for technology, security, and audio-visual systems with a diverse team of subject matter experts. True North's services include technology/security assessments, programming, master planning, detailed design, bidding & negotiations phase, and contract administration phase services. True North has extensive experience in best practices for both technology and security infrastructure and actual technology and security systems.
At True North, we believe that technology empowers us to connect, engage, and personalize. Our mission is to use our team of experts to position technology in a way that ensures success for our clients through sustainable technology strategies that are outcome focused.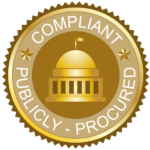 ---
Contract#:
R10-1126C
Lead Agency:
Region 10 ESC
Initial Term:
01.01.2022 – 12.31.2024
Renewable Through:
12.31.2026
How Do I Get Started?
If you are not yet a part of the Equalis Group family, Become a Member today to access our entire portfolio of contracts. We promise there are never any costs, hidden fees, gimmicks, or volume commitments.
Accessing this publicly procured contract vehicle is easy and hassle-free. Please reach out to your Member Engagement Resource and let us help you achieve your procurement goals today.
Save Time, Save Money & Stay Legal with Equalis Group.