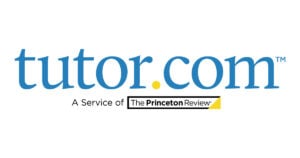 Who is Tutor.com?
At Tutor.com, we believe that every student deserves a personal tutor, and we are dedicated to promoting equity, opportunity, and achievement for all learners. To that end, we partner with colleges and universities, K–12 schools and districts, public and state libraries, employee benefits programs, and the U.S. military to provide 24/7, on-demand, 1-to-1 tutoring and homework help in more than 250 subjects.
Our mission is to instill hope, advance equity, and catalyze achievement in schools and communities. We do this by providing encouraging, empowering, and effective academic and professional support for learners of all ages and stages—from kindergarten through college, graduate school, career, and continuing education.
Over more than two decades of supporting students, educators, school leaders, and families, we have helped institutions increase student pass and persistence rates, and learners become more confident in their schoolwork. Our learner satisfaction rates remain consistently high: 97 percent of post-session survey respondents would recommend Tutor.com to a friend, and 98 percent are glad their institution offers Tutor.com. The feeling is mutual. We are honored to partner with institutions and organizations to help them scale the human connection and provide individualized support—anytime, anywhere.
Download this contract confirmation letter to secure written documentation of the Master Agreement and Contract # for your files, as well as additional information about the contract, utilization eligibility, and how to receive answers to any additional questions you may have.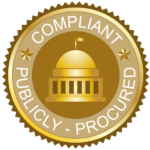 ---
Contract#:
R10-1127B
Lead Agency:
Region 10 ESC
Current Term:
01.01.2022 – 12.31.2024
Renewable Through:
12.31.2026
How Do I Get Started?
If you are not yet a part of the Equalis Group family, Become a Member today to access our entire portfolio of contracts. We promise there are never any costs, hidden fees, gimmicks, or volume commitments.
Accessing this publicly procured contract vehicle is easy and hassle-free. Please reach out to your Member Engagement Resource or quickly send the Contract Interest Form at the top of this page.
Save Time, Save Money & Stay Legal with Equalis Group.