Vanco Education Contract Highlights
Vanco Education is a one-stop-shop to help you become a cashless campus, including tools to support online payments, food service, event ticketing, before & after care, registrations and more.
Immediate access to competitively negotiated pricing, with further savings available when bundling two or more Vanco solutions.
Hassle-free support and a team to build your Web Store.
Vanco solutions and services are available to all Equalis Group public sector and non-profit members nationwide.
Critical Supporting Documentation
Download this contract confirmation letter to secure written documentation of the solicitation and awarded contract, the Contract # for your files, utilization eligibility, and how to receive answers to any additional questions you may have.
Share The Member Kit With Your Procurement Team
Facilitate your procurement and compliance team's review and approval of this cooperative contract by providing them this Member Kit. The Member Kit contains: i) an overview of Equalis Group and how our Lead Agencies procure contracts, ii) the contract confirmation letter, iii) an overview of the awarded supplier and the products and services available through this contract, and iv) commonly asked questions about Equalis Group membership and how to access any of our publicly procured, competitively solicited contracts.
Who is Vanco Education?
For 20+ years, Vanco Education has helped districts by simplifying work and providing tools that help parents.
Thousands of districts, large and small, trust Vanco Education.
We've worked with educators for 20-plus years.
Vanco has specialized integrations with the most popular Student Information Systems (SISs) like PowerSchool, Skyward, Tyler SIS, and more.
Simplifying Payments with Vanco Education
See how you can collect any school payment – from food service to event tickets to exam fees and more – from Vanco's Web Store.
Your team is too busy for outdated administrative & payment systems.
Vanco Education is here to help districts stop struggling with multiple vendors and technologies. Vanco makes district work simple.
Online School Payment System
Schools & districts that use the RevTrak Web Store to simplify payments cut down on paperwork and reconcile payments in 10 minutes or less.
.
Contactless Cafeteria Food Service
With meal account payments, contactless point-of-sale tools, meal pre-order and more, we make cafeteria management easy.
.
Before & After Child Care
Enjoy an easier, safer and more secure process of managing your district's childcare programs with easy-to-use, mobile-friendly software.
.
Event Ticketing Management
Vanco Events helps organize and promote both online and in-person events with easy online ticketing, seating charts and more.
.
Music Program Management
Spend less time on music program administration by streamlining the management of your K-12 music programs with Charms' Software.
.
Online Registration & Class Management
Save your team hours on class management and registration with ASAP, the software that streamlines community education programs.
Built to reduce work for staff members, Vanco Education allows parents to easily make payments, order meals and stay connected with the school from one central hub. Our custom solutions will fit your district's needs.
Free your staff from administrative headaches, so they can focus on more important things. Plus, parents and students will feel less stress knowing they can do almost anything school-related fast and online.
Why 1,200+ Districts Trust Vanco
20+ years working with schools and districts.
Easily integrates with most major Student Information Systems.
More than $15 billion in transactions processed per year.
PCI Level 1 Compliant (the highest standard of security in the industry).
Why Glastonbury Public Schools Loves Vanco
Parking space fees, iPad insurance and a robot club – those are just a few of the ways Glastonbury Public Schools, a district with about 6,000 students in Connecticut, uses Vanco Education to accept student fees online.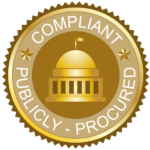 ---
Contract#:
R10-1107C
Lead Agency:
Region 10 ESC
Current Term:
01.01.2021 – 12.31.2024
Renewable Through:
12.31.2027
How Do I Get Started?
If you are not yet a part of the Equalis Group family, Become a Member today to access our entire portfolio of contracts. We promise there are never any costs, hidden fees, gimmicks, or volume commitments.
Accessing this publicly procured contract vehicle is easy and hassle-free. Please reach out to your Member Engagement Resource or quickly send the Contract Interest Form at the top of this page.
Save Time, Save Money & Stay Legal with Equalis Group.