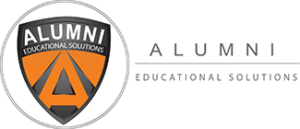 Alumni Classroom Furniture
Contract Highlights
All students deserve the opportunity to achieve academic greatness. Alumni Classroom Furniture (Alumni) creates spaces that shatter barriers and in which students are inspired to create and challenged to learn.
Exclusive Equalis Group 50% discount from list pricing.
Access to a robust portfolio of innovative classroom furniture including seating, desks, tables, and storage designed to meet the needs of students and teachers alike.
Assistance from a team of industry experts to design maximum flexibility in the classroom. Education is constantly evolving and the ability for educators to quickly adapt has become increasingly critical in student achievement.
Nationwide coverage to service Equalis Group members in all 50 states.
Critical Supporting Documentation
Download this contract confirmation letter to secure written documentation of the solicitation and awarded contract, the Contract # for your files, utilization eligibility, and how to receive answers to any additional questions you may have.
Share The Member Kit With Your Procurement Team
Facilitate your procurement and compliance team's review and approval of this cooperative contract by providing them this Member Kit. The Member Kit contains: i) an overview of Equalis Group and how our Lead Agencies procure contracts, ii) the contract confirmation letter, iii) an overview of the awarded supplier and the products and services available through this contract, and iv) commonly asked questions about Equalis Group membership and how to access any of our publicly procured, competitively solicited contracts.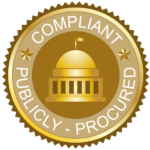 ---
Contract#:
EQ-052920-01A
Lead Agency:
Region 10 ESC
Current Term:
09.01.2020 – 08.31.2025
Renewable Through:
08.31.2025
Who is Alumni Classroom Furniture?
The mission of Alumni is to create classroom environments that provide the best learning opportunities possible, leaving no child behind. Alumni creates innovative classroom environments that allow adaptability to the ever-changing ways of learning and provides each student with the opportunity to excel. Through industry experience, product advantages, design expertise, customer understanding, service feedback, and contemporary research, Alumni provides the solutions required to eliminate learning barriers that challenge students and teachers in the modern classroom environment.
All Alumni products are designed, engineered, and manufactured to strict quality standards. To ensure each product meets or exceeds Alumni's standards, each item is inspected numerous times during the manufacturing process, including a final inspection prior to packaging for shipment.
How Do I Get Started?
If you are not yet a part of the Equalis Group family, Become a Member today to access our entire portfolio of contracts. We promise there are never any costs, hidden fees, gimmicks, or volume commitments.
Accessing this publicly procured contract vehicle is easy and hassle-free. Please reach out to your Member Engagement Resource or quickly send the Contract Interest Form at the top of this page.
Save Time, Save Money & Stay Legal with Equalis Group.