Busch Systems Contract Highlights
Busch Systems has over 35 years' industry experience and trusted by over 40,000 organizations.
#1 rated brand in recycling and waste containers on TrustPilot!
20% discount off MSRP.
Complete product line sustainably manufactured in North America.
Most of our bins contain a minimum of 65% post-consumer recycled content.
Endless customization opportunities with different colours, lid options, signage, and accessories.
Access to a team of full service experts for personalized support.
Dedicated to the highest standards in social and environmental accountability as a Certified B Corporation.
Critical Supporting Documentation
Download this contract confirmation letter to secure written documentation of the solicitation and awarded contract, the Contract # for your files, utilization eligibility, and how to receive answers to any additional questions you may have.
Share The Member Kit With Your Procurement Team
Facilitate your procurement and compliance team's review and approval of this cooperative contract by providing them this Member Kit. The Member Kit contains: i) an overview of Equalis Group and how our Lead Agencies procure contracts, ii) the contract confirmation letter, iii) an overview of the awarded supplier and the products and services available through this contract, and iv) commonly asked questions about Equalis Group membership and how to access any of our publicly procured, competitively solicited contracts.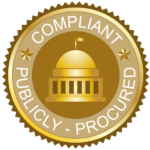 ---
Contract#:
COG-2113A
Lead Agency:
CCOG
Current Term:
05.01.2021 – 04.30.2026
Renewable Through:
04.30.2026
Who is Busch Systems?
Busch Systems has been passionately delivering recycling and waste solutions for over 35 years and is the #1 rated brand in the industry according to Trustpilot! Busch Systems is an innovative, passion-driven group of people who design, recommend, and customize recycling, waste, and safe spaces solutions for different collection programs across different industries. Sustainability is at the core of each design, with most products having a minimum of 65% post-consumer recycled material, and the complete line of products is manufactured in North America.
Busch Systems' mission is to support everyone who cares about waste diversion with leading edge products and services that maximize the quantity and quality of their recycling programs. Personalized consultation is ingrained in their sales process and their full-service experts will make specific recommendations on the type of bin, the location of the bin, as well as signage and label designs that will boost participation and limit contamination.
Busch Systems is dedicated to their philanthropic efforts and activities on and off the company clock. In 2018 they launched a new give-back initiative called Project RISE, where up to $500 from each purchase is donated to one of 5 charities that each focus on a different area of environmental stewardship. In 2020 they reached an exciting milestone and became a Certified B Corporation™, the gold standard for corporate environmental and social responsibility.
Busch Systems International
81 Rawson Avenue,
Barrie ON Canada L4N 6E5
1.800.565.9931
Public Administration
Rae-Ann Dos Reis,
Business Development Manager
Phone: 1.800.565.9931 x1710
Sarah Hawthorne,
Business Development Manager
Phone: 1.800.565.9931 x1760
Education Services & Healthcare
Michelle Dunn,
Business Development Manager
Email: michelled@buschsystems.com
Phone: 1.800.565.9931 x1220
Follow Busch Systems on Social
How Do I Get Started?
If you are not yet a part of the Equalis Group family, Become a Member today to access our entire portfolio of contracts. We promise there are never any costs, hidden fees, gimmicks, or volume commitments.
Accessing this publicly procured contract vehicle is easy and hassle-free. Please reach out to your Member Engagement Resource or quickly send the Contract Interest Form at the top of this page.
Save Time, Save Money & Stay Legal with Equalis Group.