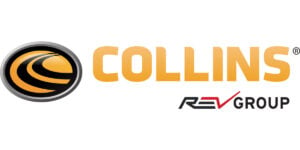 Collins Contract Highlights
Extraordinary structural integrity featuring high-strength, low-allow tubular steel, forming a roof bow system that interlocks wall and floor beams for ultimate crash protection.
Flexible bus configurations with an infinite number of floorplan options available.
Engineered with safety in mind, Collins delivers the highest visibility in a Type A bus with larger side windows for superior visibility.
Top-of-the-line sales and customer service, whether you need to purchase a new bus, require trouble shooting assistance, or just need help purchasing the right part.
Shortened lead times and faster deliveries made possible by having an industry-leading supply of chassis offerings.
Download this contract confirmation letter to secure written documentation of the Master Agreement and Contract # for your files, as well as additional information about the contract, utilization eligibility, and how to receive answers to any additional questions you may have.
Who is Collins?
Delivering more than 50 years of the best bus designs
The Collins name has long been synonymous with the school bus industry. After half a century of delivering Type A school buses with A+ marks for strength and safety, it only makes sense that Collins has become the nation's most trusted bus manufacturer.
Not only is Collins one of the most trusted names in bus manufacturing, but they are also backed by REV Group, a $2+ billion world leader in vehicle manufacturing that shares the same commitment to connect and protect customers with superior vehicles.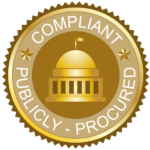 ---
Contract#:
R10-1109A
Lead Agency:
Region 10 ESC
Current Term:
01.01.2021 – 12.31.2023
Renewable Through:
12.31.2027
How Do I Get Started?
If you are not yet a part of the Equalis Group family, Become a Member today to access our entire portfolio of contracts. We promise there are never any costs, hidden fees, gimmicks, or volume commitments.
Accessing this publicly procured contract vehicle is easy and hassle-free. Please reach out to your Member Engagement Resource or quickly send the Contract Interest Form at the top of this page.
Save Time, Save Money & Stay Legal with Equalis Group.