CORE Construction Contract Highlights
A comprehensive portfolio that solves for common construction needs, including renovations, repairs, and construction projects – all under a single, already-procured contract.
Pre-construction and virtual construction services to manage all construction costs and complete projects within a guaranteed maximum price.
Digital tools to document and track real-time project progress throughout the building process that provides better information, visuals of the project status, and instant access to project feedback.
Daily Activity Hazards Analysis (DAHA) reports, low Experience Modification Rates (EMR), and daily site inspections to ensure the safety of clients, communities, and team members.
Critical Supporting Documentation
Download this contract confirmation letter to secure written documentation of the solicitation and awarded contract, the Contract # for your files, utilization eligibility, and how to receive answers to any additional questions you may have.
Share The Member Kit With Your Procurement Team
Facilitate your procurement and compliance team's review and approval of this cooperative contract by providing them this Member Kit. The Member Kit contains: i) an overview of Equalis Group and how our Lead Agencies procure contracts, ii) the contract confirmation letter, iii) an overview of the awarded supplier and the products and services available through this contract, and iv) commonly asked questions about Equalis Group membership and how to access any of our publicly procured, competitively solicited contracts.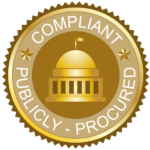 ---
Contract#:
EQ-101519-02A
Lead Agency:
Region 10 ESC
Current Term:
01.01.2020 – 12.31.2024
Renewable Through:
12.31.2024
Who is CORE Construction?
CORE is a family-owned construction company founded in 1937 whose primary mission is to earn the trust of its employees, partners, and clients. CORE has grown from a small masonry company in Illinois to a national General Contractor with over twenty regional offices.
CORE's project portfolio consists of both private and public sector work across the United States. Its team provides exceptional building services in a variety of construction disciplines serving the JOC, educational, municipal, P3, office, retail, religious, senior living, hospitality, healthcare, light industrial, and federal markets.
With each project CORE undertakes, it offers you the resources of over 1,500 employees and a bonding capacity of over $1.25 Billion. CORE is successful when its clients' projects finish on time, within budget, and with the highest quality construction.
RhinoWare Door Lockdown Device
RhinoWare® door lockdown devices are now available to purchase through the CORE Construction contract. RhinoWare is a mechanical lockdown system that can be attached to most existing doors, fully protecting people in the room from intruder breach attempts. Get more details on the RhinoWare® Page.
How Do I Get Started?
Once you Become a Member of Equalis Group, you have access to our entire portfolio of contracts.
To get started with CORE Construction, or for questions regarding products and pricing, please contact:
Dave Wilson, National Director of Job Order Contracting
CORE Construction
Cell: 214.684.9320
Email: davewilson@coreconstruction.com
Note: Reference contract #EQ-101519-02A to ensure that you receive the full benefit of Equalis Group's contract pricing and terms.