Diversified Contract Highlights
Diverse and comprehensive solutions set from a single, trusted technology partner.
2,800+ associates in 50+ locations worldwide to deliver anywhere you are.
Global ecosystem of innovative technology managed services, including on-site support, to help maximize your ROI and let you focus on your core business objectives.
Ability to leverage technology financing to procure the technology you need without breaking the bank.
Download this contract confirmation letter to secure written documentation of the Master Agreement and Contract # for your files, as well as additional information about the contract, utilization eligibility, and how to receive answers to any additional questions you may have.
Who is Diversified?
As a leading global technology solutions provider, Diversified is enabling a digital future—connecting people, technology and experiences, where and when it matters most. When done right, digital communication empowers human connection, and our solutions are connecting millions every day.
With 2,800+ associates in 50+ locations worldwide, we're a global organization serving local needs. We know that technology can bring us closer together and help us overcome obstacles. Whether you're looking to enhance your operations, increase productivity or drive ROI, our team of experts partners with you every step of the way. Discover how you can leverage the power of technology to enhance the human experience. Learn more by visiting onediversified.com.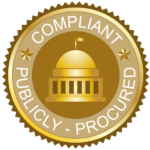 ---
Contract#:
R10-1130B
Lead Agency:
Region 10 ESC
Current Term:
05.01.2022 – 04.30.2025
Renewable Through:
04.30.2027
Contact Diversified
For more info or to schedule your technology consultation, contact Tracie Lee at tlee@onediversified.com or 770.855.7022 and reference Contract #R10-1130B.
How Do I Get Started?
If you are not yet a part of the Equalis Group family, Become a Member today to access our entire portfolio of contracts. We promise there are never any costs, hidden fees, gimmicks, or volume commitments.
Accessing this publicly procured contract vehicle is easy and hassle-free. Please reach out to your Member Engagement Resource or quickly send the Contract Interest Form at the top of this page.
Save Time, Save Money & Stay Legal with Equalis Group.