PowerSchool Education Technology Contract Highlights
Partner with the leader in Education Technology as PowerSchool supports over 45 million students and 12,000+ districts, schools, and other education institutions in over 90 countries.
Select from a full suite of education technology solutions, from the classroom, student experience, front office, and back office applications.
Feel protected as PowerSchool compliance initiatives are driven by many regulations, including FERPA, HIPAA, GDPR, DMCA, Children's Online Privacy Protection Act, Breach Laws, Data Residency Laws, and Sarbanes-Oxley Act.
Award winning Support – recipient of Silver Stevies for "Services Team" and "Customer Service and Contact Center" in the Front–Line Customer Service Team of the Year category.
Tiered, discount, and "do not exceed" pricing.
Download this contract confirmation letter to secure written documentation of the Master Agreement and Contract # for your files, as well as additional information about the contract, utilization eligibility, and how to receive answers to any additional questions you may have.
Who is PowerSchool?
For over 25 year, PowerSchool has led the education technology industry. Established in 1997, our commitment to providing educators the best tools to help students succeed has fueled our passion to unite educational technology into one, easy-to-use solution. During our long history of innovation, we have made significant investments in the development of our solutions to eliminate traditional technology silos. The results have streamlined administrative processes and informed classroom instruction with comprehensive data.
At PowerSchool, our mission is to power the education ecosystem with unified technology that helps educators and students realize their potential, in their way. What this means for our Districts is a strong partnership with a passionate, growing company of 3,000 employees — including more than 600+ developers dedicated to your goals, objectives, and success.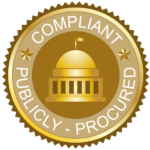 ---
Contract#:
COG-2121A
Lead Agency:
CCOG
Current Term:
09.01.2021 – 08.31.2026
Renewable Through:
08.31.2031
How Do I Get Started?
If you are not yet a part of the Equalis Group family, Become a Member today to access our entire portfolio of contracts. We promise there are never any costs, hidden fees, gimmicks, or volume commitments.
Accessing this publicly procured contract vehicle is easy and hassle-free. Please reach out to your Member Engagement Resource or fill out the contract interest form at the top of this page.
Save Time, Save Money & Stay Legal with Equalis Group.