Forward Edge Contract Highlights
Forward Edge's K-12 focused cybersecurity solutions provide access to enterprise class security technology tools featuring:
Endpoint Detection and Response (EDR).
Security Information Event Management (SIEM) / Log Analytics.
Vulnerability Scanning.
Dark Web Monitoring.
Multi Factor Authentication (MFA) and Password Management.
24/7 Threat Detection Monitoring by a Live Security Operations Center.
Penetration Testing.
Incident Response services to include Forensics and Remediation.
The Master Agreement volume-based pricing offers K-12 procurement officers access to enterprise class solutions with up to 50% savings with potential additional project-based discounts.
Cyber Awareness Training with dynamic threat simulations.
Cybersecurity Professional Advisory support services to include:
Comprehensive Risk Assessments.
Incident Response Planning.
Security Policy and Procedural Support.
Download this contract confirmation letter to secure written documentation of the Master Agreement and Contract # for your files, as well as additional information about the contract, utilization eligibility, and how to receive answers to any additional questions you may have.
Who is Forward Edge?
Forward Edge is an education-focused technology solutions provider serving school districts since 2005. This 100% corporate focus on the K-12 education sector serves to significantly differentiate Forward Edge from other entities that serve multiple verticals. All solutions are developed and delivered to address the unique needs of K-12 technology environments and the communities they serve. As a niche provider, we bring deep specialized expertise to each client district. We understand every aspect of school technology and relentlessly evaluate ways to future-proof these environments. Our professional services teams understand the latest technologies that influence administrative operations and classroom instruction – making us a perfect complement to a district's internal IT staff and culture.
Forward Edge's Managed Cybersecurity Solution is a comprehensive Defense in Depth layered approach that represents years of intensive development and considerable capital investment. It involved the assignment of internal resources dedicated to this fully funded division to include highly qualified cybersecurity engineers and the development of best-in-class processes, painstakingly integrated into our support systems and back-office operations. It provides next-generation security technologies affordably and boasts 24/7/365 live monitoring of district networks by an enterprise-class Security Operations Center (SOC). Districts that take advantage of our cybersecurity solutions enjoy access to advanced cyber awareness training as well as professional services to address Security Policy and Procedural development and Incident Response planning. Notably, the solution aligns with the best practices defined by the Center for Internet Security (CIS) and National Institute of Standards and Technology (NIST) cybersecurity framework controls.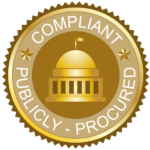 ---
Contract#:
COG-2127D
Lead Agency:
CCOG
Current Term:
05.01.2022 – 04.30.2026
Renewable Through:
04.30.2027
How Do I Get Started?
If you are not yet a part of the Equalis Group family, Become a Member today to access our entire portfolio of contracts. We promise there are never any costs, hidden fees, gimmicks, or volume commitments.
Accessing this publicly procured contract vehicle is easy and hassle-free. Please reach out to your Member Engagement Resource or quickly send the Contract Interest Form at the top of this page.
Save Time, Save Money & Stay Legal with Equalis Group.