HUB International Insurance Brokerage Contract Highlights
Top 5 largest insurance brokerage in the world with the leverage to control cost and maximize value for your benefit plan.
Experienced consulting practice servicing 900 public sector clients across the United States.
365-day client advocacy to your organization's HR team and plan participants.
Discounted and competitive pricing for consulting services.
Download this contract confirmation letter to secure written documentation of the Master Agreement and Contract # for your files, as well as additional information about the contract, utilization eligibility, and how to receive answers to any additional questions you may have.
Who is HUB?
HUB International was born in 1998 and is a private global insurance brokerage, ranked the 5th largest in the world.  Our company serves over 900 public entities across the United States bringing to them a broad array of employee benefits, property and casualty, personal lines, investment and risk management products and services.
In regard to employee benefits and healthcare consulting, HUB transforms the insurance purchasing pattern from annual and episodic to a long-term strategic decision. Our client benefit solutions increase employee health and productivity while lowering absenteeism. We guide employers from merely treating disease to improving population health and wellbeing. We empower clients with the ability to move from managing insurance as an expense to optimizing their investment. The lasting result—lower total costs.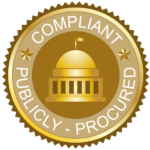 ---
Contract#:
R10-1125B
Lead Agency:
Region 10 ESC
Current Term:
01.01.2022 – 12.31.2024
Renewable Through:
12.31.2026
How Do I Get Started?
If you are not yet a part of the Equalis Group family, Become a Member today to access our entire portfolio of contracts. We promise there are never any costs, hidden fees, gimmicks, or volume commitments.
Accessing this publicly procured contract vehicle is easy and hassle-free. Please reach out to your Member Engagement Resource or quickly send the Contract Interest Form at the top of this page.
Save Time, Save Money & Stay Legal with Equalis Group.