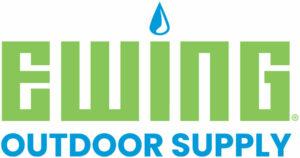 Ewing Outdoor Supply
Irrigation & Landscape Supplies Contract
More than 100,000 products across several categories—turf products, hardscapes, irrigation, outdoor living, landscape supplies, bulk materials, sports fields, and golf.
250-plus locations serving landscape maintenance and installation contractors, commercial contractors, public agencies, sports field managers, and golf course superintendents in over 30 states.
Dedicated Commercial Services Team supporting commercial projects from initial design through project completion.
Flexible credit options and rebate programs.
Contractor pricing and bulk discounts available. Speak with a Ewing representative for details.
Download this contract confirmation letter to secure written documentation of the Master Agreement and Contract # for your files, as well as additional information about the contract, utilization eligibility, and how to receive answers to any additional questions you may have.
Video Case Study – Ewing Irrigation & Landscape Supply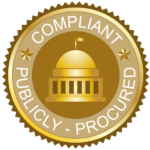 ---
Contract#:
R10-1154A
Lead Agency:
Region 10 ESC
Current Term:
09.01.2023 – 08.31.2026
Renewable Through:
08.31.2028
Who is Ewing Outdoor Supply?
Ewing Outdoor Supply is the nation's largest family-owned wholesale distributor of landscape supplies and materials. Founded in 1922 and now in its fourth generation, Ewing helps customers achieve success by providing high-quality landscape products and materials from brands they trust, and the business resources and services they need. Customers, large and small, lean on Ewing for turf-care solutions, on-site troubleshooting, job-costing and project-tracking, online account management, educational workshops, and more.
Ewing is dedicated in its advocacy of sustainable water management practices, and its mission to help communities thrive by helping shape the future of the landscape industry.
How Do I Get Started?
If you are not yet a part of the Equalis Group family, Become a Member today to access our entire portfolio of contracts. We promise there are never any costs, hidden fees, gimmicks, or volume commitments.
Accessing this publicly procured contract vehicle is easy and hassle-free. Please reach out to your Member Engagement Resource or quickly send the Contract Interest Form at the top of this page.
Save Time, Save Money & Stay Legal with Equalis Group.