Liftnow Fleet Maintenance Contract Highlights
The most comprehensive and turnkey solution to address the true needs of the modern fleet maintenance facility. Featuring over 25 brands of various shop equipment and the only nationally recognized service and maintenance program.
Vehicle lifts, tire changers, balancers, mobile column lifts, and heavy-duty lifts featuring many Buy America compliant models.
Lift installation, inspection, removal, transfer, and continued maintenance (including parts availability and service for defunct and discontinued brands). The only contract that draws on the power of nearly 1000 equipment installers across the United States.
Truck wash, bus wash, and car wash (chassis wash, water reclaim systems, vacuums).
Air compressors, air dryers, and air systems.
Turnkey solutions and project management for entire fleet maintenance facility setups, including new constructions, design/build projects, and more.
Discounts vary based on the brand and product offered but are generally expressed as a percentage off MSRP. Volume discounts are common.
Download this contract confirmation letter to secure written documentation of the Master Agreement and Contract # for your files, as well as additional information about the contract, utilization eligibility, and how to receive answers to any additional questions you may have.
Contract Resources
Click any of the links below to view the most up-to-date catalogs and resources available to you from Liftnow.
Who is Liftnow?
Liftnow was founded in 2003 as a full-service automotive equipment distributor in New York, selling vehicle lifts, garage equipment, and more. Back then, Liftnow was founded on basic principles of partnering with brands whose quality we can stand behind, as well as providing a level of commitment and accessibility to our customers that is unmatched. Recently, Liftnow went on a mission to spread those principles in the most meaningful way possible.
Liftnow has since grown to become the fastest-growing public-sector facing automotive equipment company in the United States. With contracts in all 50 states (and most recently a long-term strategic partnership with Equalis Group), Liftnow is well-versed in all areas of the modern fleet maintenance facility which extends far beyond a single lift or equipment sale.
By utilizing 25 brands of equipment, we have built the most comprehensive portfolio ever available to a public sector entity in a single contract. Additionally, we are the only vendor ever awarded a full-fledged service program to accompany the labor-intensive nature of not only installation, but ongoing maintenance. Using this turnkey approach, we can outfit a new facility flawlessly, from your heavy-duty vehicle lifts and lubrication systems down to your floor jacks.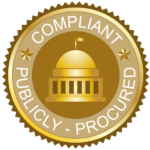 ---
Contract#:
COG-2115A
Lead Agency:
CCOG
Contract Term:
05.01.2021 – 04.30.2026
Renewable Through:
04.30.2031
How Do I Get Started?
If you are not yet a part of the Equalis Group family, Become a Member today to access our entire portfolio of contracts. We promise there are never any costs, hidden fees, gimmicks, or volume commitments.
Accessing this publicly procured contract vehicle is easy and hassle-free. Please reach out to your Member Engagement Resource and let us help you achieve your procurement goals today.
Save Time, Save Money & Stay Legal with Equalis Group.
Contact Liftnow
For questions regarding Liftnow's products or services, please contact: equalis@liftnow.com