Lobaki Contract Highlights
By choosing Lobaki as your Virtual Reality Partner, you are choosing dedicated customer service and support. Lobaki prides itself on working with our customers to provide the resources needed to make your implementation of VR a success. Lobaki products are built with a mentality of "Teacher friendly. Student Focused." Because of this mentality, our education products are built to be easy to use for our teachers, but impactful and academically focused for our students.
Our Immersive Institute content captures students' attention 4x more effectively than traditional methods, resulting in increased comprehension and retention in a fraction of the time. This directly addresses learning losses and helps students grasp hard to understand concepts. As the South's leading VR company and the only 100% made in America VR EdTech Company, Lobaki prides itself on providing quality educational experiences that align to both State and Nation Curriculum Standards for Education. We work with industry experts to develop all our content to ensure that every Lobaki created experience is both accurate, educational, and learning focused.
Our Lobaki Launchpad is a comprehensive VR Developer training program that consists of 4 classes that teach students the ins-and-outs of game development and Digital Artistry. This unique, first of its kind program not only exposes students to 14 career paths in the industry, but it also teaches them the skills needed to pursue a career in one of those pathways on industry standard software and equipment. L2 includes in-depth analysis and training through a combination of theory and hands-on training in 3D modeling, rendering, and animation for both entertainment and industrial applications. Each course is configured to not only teach students the skills needed to enter the job market, but also crucial troubleshooting and problem-solving as they move through each course. As an addition to a K12 School the 4 classes are designed to span 2 years.
Download this contract confirmation letter to secure written documentation of the Master Agreement and Contract # for your files, as well as additional information about the contract, utilization eligibility, and how to receive answers to any additional questions you may have.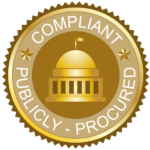 ---
Contract#:
R10-1157A
Lead Agency:
Region 10 ESC
Current Term:
09.01.2023 – 08.31.2026
Renewable Through:
08.31.2028
Lobaki Contract Resources
Who is Lobaki?
Lobaki is transforming the learning process and experience with virtual reality technology. Thousands of learners across the country use immersive experiences created by Lobaki to learn faster and retain more information longer. K-12 schools, Community Colleges, Universities, major corporations, governments, and non-profits are using Lobaki to create, implement, and deploy meaningful learning experiences that bring hands-on learning to an unmatched level. By using all the senses, learners receive real-time feedback that engrains learning better than traditional learning methods. Along with Lobaki's assessments and data insights portal, educators and trainers have actionable information to improve learning outcomes, and training efficacy while community leaders create impactful stories to drive economic development and community engagement. Located in Jackson, Mississippi, Lobaki is committed to addressing learning loss in schools and communities across the nation.
To learn more about Lobaki and their virtual technology solutions, visit www.Lobaki.com
How Do I Get Started?
If you are not yet a part of the Equalis Group family, Become a Member today to access our entire portfolio of contracts. We promise there are never any costs, hidden fees, gimmicks, or volume commitments.
Accessing this publicly procured contract vehicle is easy and hassle-free. Please reach out to your Member Engagement Resource or quickly send the Contract Interest Form at the top of this page.
Save Time, Save Money & Stay Legal with Equalis Group.