Mercury Associates, Inc. Fleet Management Consulting Contract Highlights
Mercury is the fleet management industry's leading provider of consulting and business solutions.
The expertise of our fleet management consulting team is unsurpassed.
We provide fleet-related management consulting, information technology, audit, research, and professional development services.
Mercury delivers understandable, defensible findings, and practical recommendations on managing the size, composition, and operation of your fleet.
Equalis Members receive discounted rates relative to our standard billing rates. Pricing is developed per project based on the scope of work services.
Download this contract confirmation letter to secure written documentation of the Master Agreement and Contract # for your files, as well as additional information about the contract, utilization eligibility, and how to receive answers to any additional questions you may have.
Who is Mercury Associates?
Mercury Associates provides independent, unbiased technical assistance and advice to public and private sector fleet operations throughout the U.S. Our clients include federal, state, and local government public works, public safety, parks and recreation, transportation, and other agencies; electric, gas, and water utility companies; public transit and commuter bus authorities; K-12 school districts; colleges and universities; as well as all types and sizes of commercial enterprises.
Mercury's senior management team consists of highly experienced former professional fleet managers widely seen as authorities in their particular areas of expertise. We provide a combination of specialized fleet management expertise and resources, unparalleled industry experience, and a proven track record of performance that is unmatched by fleet leasing companies and the large, general management consulting firms.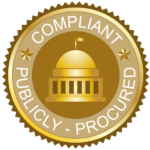 ---
Contract#:
COG-2122A
Lead Agency:
CCOG
Current Term:
09.01.2021 – 08.31.2026
Renewable Through:
08.31.2031
How Do I Get Started?
If you are not yet a part of the Equalis Group family, Become a Member today to access our entire portfolio of contracts. We promise there are never any costs, hidden fees, gimmicks, or volume commitments.
Accessing this publicly procured contract vehicle is easy and hassle-free. Please reach out to your Member Engagement Resource or fill out the contract interest form at the top of this page.
Save Time, Save Money & Stay Legal with Equalis Group.