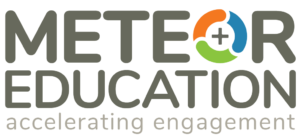 Meteor Education Contract Highlights
Turn-key offering of high-quality furniture for the K-12 industry, including i) project design, management, and installation, and ii) professional development, needs assessments, and instructional design.
The most aggressively discounted pricing for schools and districts available through any Meteor contract vehicle.
Learning transformation through Meteor Education's unique design studio approach, which integrates best practices for teaching, learning, driving inquiry-based instruction, and academic performance improvement.
Meteor Connect's easily accessible curriculum resources, including videos, collaborative task-based projects, discussion guides, STEM problem-solving activities, and best practices.
Download this contract confirmation letter to secure written documentation of the Master Agreement and Contract # for your files, as well as additional information about the contract, utilization eligibility, and how to receive answers to any additional questions you may have.
Who is Meteor Education?
Meteor Education (Meteor), founded in 1987, is a premier service provider of turn-key solutions, curating High Impact Learning Environments and Experiences nationwide for the students of today and tomorrow. Focused exclusively on the K-12 industry, Meteor has successfully designed and installed more than 600 school packages ($500 Million+ of school furnishings) over the last 30 years. Meteor is a nationally recognized, highly experienced, and project-focused furniture manufacturer. Meteor empowers educational communities to create transformational learning experiences, from designing and installing exceptional furniture to assisting in instructional design and professional development.
Meteor Education – Recent Project Videos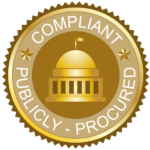 ---
Contract#:
EQ-052920-01G
Lead Agency:
Region 10 ESC
Current Term:
09.01.2020 – 08.31.2025
Renewable Through:
08.31.2025
How Do I Get Started?
If you are not yet a part of the Equalis Group family, Become a Member today to access our entire portfolio of contracts. We promise there are never any costs, hidden fees, gimmicks, or volume commitments.
Accessing this publicly procured contract vehicle is easy and hassle-free. Please reach out to your Member Engagement Resource or quickly send the Contract Interest Form at the top of this page.
Save Time, Save Money & Stay Legal with Equalis Group.