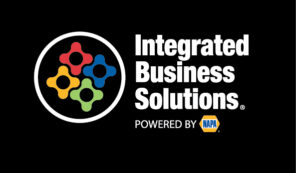 NAPA IBS (Integrated Business Solutions) Contract Highlights
NAPA IBS Customized Fleet Supply Chain & Parts Inventory Management
200+ existing VMI contracts with gov't fleets with NAPA IBS.
NAPA IBS has brick & mortar supply locations in 50 states.
6,000 stores & 1,300+ OE/aftermarket suppliers.
2 million light, medium, and HD SKUs for fleets – OE, tires, bulk fluids, and aftermarket.
Proprietary inventory software and integrations.
Proven KPI results and contract measurement.
24/7 emergency services and inventory available.
In-house training company for tech productivity.
Download this contract confirmation letter to secure written documentation of the Master Agreement and Contract # for your files, as well as additional information about the contract, utilization eligibility, and how to receive answers to any additional questions you may have.
Who is NAPA IBS?
Vendor Managed Inventory Solutions
With industry-leading professionals on your side and managing your inventory through an on-site parts store, you'll be able to meet on-demand parts requests in record time, keeping your technicians working instead of waiting and keeping your vehicles on the road. Also, because NAPA Integrated Business Solutions owns all of the inventory until it is needed for a work order, customers have more cash on hand to tackle the more important challenges of their operations.
With over 20 years of fleet inventory management experience, NAPA Integrated Business Solutions can develop a customized fleet inventory solution for you.
Increase Productivity
NAPA IBS parts room onsite in your facilities.
Inventory dedicated to your needs.
90% of orders filled within minutes.
Lower Investment
NAPA IBS owns and manages the inventory.
Pay for parts only when you use them.
Write only one check for parts and supplies each month.
Customized to Fit Any Fleet
NAPA parts, OE parts, tires, bulk-oil & supplies.
Whatever your fleet needs to keep operating.
Customized inventory based on your fleet.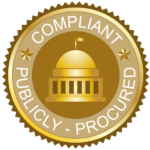 ---
Contract#:
COG-2129B
Lead Agency:
CCOG
Initial Term:
05.01.2022 – 04.30.2026
Renewable Through:
04.30.2027
How Do I Get Started?
If you are not yet a part of the Equalis Group family, Become a Member today to access our entire portfolio of contracts. We promise there are never any costs, hidden fees, gimmicks, or volume commitments.
Accessing this publicly procured contract vehicle is easy and hassle-free. Please reach out to your Member Engagement Resource and let us help you achieve your procurement goals today.
Save Time, Save Money & Stay Legal with Equalis Group.