OPEX Corporation Contract Highlights
Incoming mail extraction desks and high-speed document scanners.
Efficient solutions that improve quality with a unique "one touch" workflow.
Nationwide direct service through in-person technicians.
Family-owned company manufacturing in the USA for nearly 50 years.
We build our equipment in facilities that are powered by 100% renewable energy.
Download this contract confirmation letter to secure written documentation of the Master Agreement and Contract # for your files, as well as additional information about the contract, utilization eligibility, and how to receive answers to any additional questions you may have.
Who is OPEX Corporation?
OPEX Corporation is more than a manufacturer of machines. We continuously reimagine technology to power the future for our customers. With an innovative approach, we engineer unique automated solutions that support our customers so they can solve the most pressing business challenges for both today and tomorrow. Our scalable Warehouse and Document & Mail Automation solutions improve workflow, accelerate change, and drive efficiencies in infrastructure.
We are a family-owned and operated organization with more than 1,300 committed employees who innovate, manufacture, install, and service products that are helping transform industry every day. We listen to our customers, respect each other, and work together to help reimagine the future through automated solutions.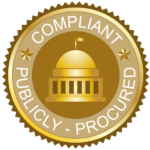 ---
Contract#:
COG-2112A
Lead Agency:
CCOG
Contract Term:
05.01.2021 – 12.30.2026
Renewable Through:
12.30.2031
How Do I Get Started?
If you are not yet a part of the Equalis Group family, Become a Member today to access our entire portfolio of contracts. We promise there are never any costs, hidden fees, gimmicks, or volume commitments.
Accessing this publicly procured contract vehicle is easy and hassle-free. Please reach out to your Member Engagement Resource and let us help you achieve your procurement goals today.
Save Time, Save Money & Stay Legal with Equalis Group.