Equalis Group partnered with Health Action Council (HAC) to publicly procure this PBM coalition master agreement. HAC operates the longest-running not-for-profit PBM coalition in the United States. This coalition is one of the largest coalitions in the country in terms of total annual PBM spend and covered lives. Equalis Group and HAC jointly established the only nationally available publicly procured PBM coalition.
OptumRx Contract Highlights
Savings – an average of 15 to 25% savings to Equalis Group members.
Member Market Check – a detailed evaluation of the projected savings and the impact of transitioning to SourceRx.
Flexible Contract Options – Transparent, Traditional & Average Script Price.
Stop Loss Insurance Policies – three available stop loss insurance policies including aggregate, aggregate + specific, and guaranteed cost.
Claims-Level Pricing Guarantees – applies coalition pricing on a per claim, per employer basis – not in the aggregate across all claims.
Consistent Pricing Regardless of Size – all participating employers receive the same prescription pricing, regardless of the number of employees.
Built-in Price Decreases – as the size of the coalition increases, pricing for all participating groups decreases.
Three-Year Pricing Guarantee – protects against future prescription drug price increases.
Annual Audits – individual audits to verify master agreement terms and pricing are properly applied to each participant; participants receive full refunds of any identified overcharges.
Annual Market Checks – an intensive process of securing pricing from competing PBM providers each year to ensure the most competitive pricing is available to SourceRx participants.
Critical Supporting Documentation
Download this contract confirmation letter to secure written documentation of the solicitation and awarded contract, the Contract # for your files, utilization eligibility, and how to receive answers to any additional questions you may have.
Share The Member Kit With Your Procurement Team
Facilitate your procurement and compliance team's review and approval of this cooperative contract by providing them this Member Kit. The Member Kit contains: i) an overview of Equalis Group and how our Lead Agencies procure contracts, ii) the contract confirmation letter, iii) an overview of the awarded supplier and the products and services available through this contract, and iv) commonly asked questions about Equalis Group membership and how to access any of our publicly procured, competitively solicited contracts.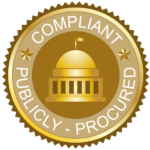 ---
Contract#:
2020.03.19B
Lead Agency:
CCOG
Current Term:
01.01.2021 – 12.31.2024
Renewable Through:
12.21.2027
Who is OptumRx?
OptumRx is part of the UnitedHealth Group and is a pharmacy benefit manager and care services group operating across 150 countries. Optum's three businesses, OptumRx, OptumHealth, and OptumInsight, focus on five core capabilities: data and analytics, pharmacy care services, population health, healthcare delivery, and healthcare operations. Optum serves employers, government agencies, health plans, life science companies, care providers, and individuals and families, offering products in data and analytics, pharmacy care services, health care operations and delivery, population health management, and advisory services.
How Do I Get Started?
If you are not yet a part of the Equalis Group family, Become a Member today to access our entire portfolio of contracts. We promise there are never any costs, hidden fees, gimmicks, or volume commitments.
Accessing this publicly procured contract vehicle is easy and hassle-free. Please reach out to your Member Engagement Resource or quickly send the Contract Interest Form at the top of this page.
Save Time, Save Money & Stay Legal with Equalis Group.